Hardy annuals are some of the hardest-working, most productive plants in the late spring/early summer cutting garden. Their ability to withstand cold temperatures, thrive with minimal care, and produce abundantly for more than a month from just one sowing makes them an indispensable addition to the cut flower garden.
Familiar flowers such as pansies and snapdragons are part of this group of flowers—but the tall varieties are distinct from those you see at many garden centers. We carry a wide range of hardy annual varieties, and here we highlight new varieties for 2020, along with a few other favorites.

Note that in warmer regions where winter weather is mild, sweet peas can be added to the list of hardy annuals sown and planted in autumn for earliest bloom. My flower journey began with the sweet peas in my Grammy's garden, and they hold a special place in my heart. We have so many new sweet pea varieties for 2020—including varieties developed by renowned breeder Dr. Keith Hammett of New Zealand—that we've devoted an entire blog post to them.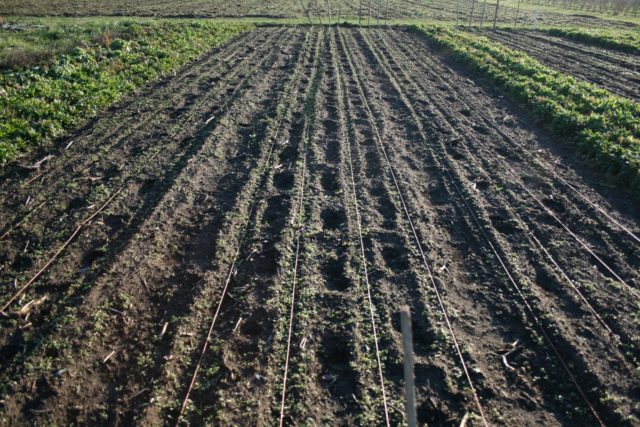 In colder climates, start seeds of hardy annuals indoors or in a greenhouse in early spring. After seedlings have 3 sets of true leaves, plant them outdoors while the weather is still cool, usually about a month before the last spring frost. They are quite tough and can handle some chill, so they need no major protection during periods of frost.
In milder climates, plant them in the garden in autumn for an even earlier spring bloom.
Some hardy annuals, including larkspur, do best direct-sown. Seed should be planted in the garden at the same time you sow seed for other varieties indoors.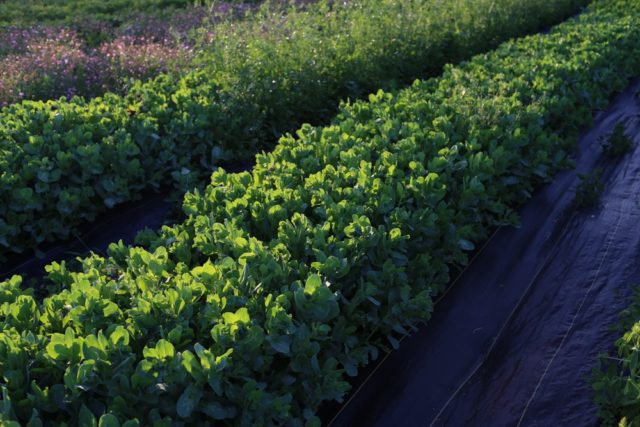 All of these plants are moderately productive, and the more you pick, the more they flower. But to extend the harvest window, I highly recommend succession planting at least a few times for each type.
I generally sow a large batch in the autumn, then another in early spring, followed by 2 more sowings spaced a few weeks apart after that. This approach gives me an abundance of foliage and filler for almost 3 months.
Every climate is different, so you'll want to experiment a little to find out which hardy annuals perform best for you, but I can guarantee these plants will become some of your favorites.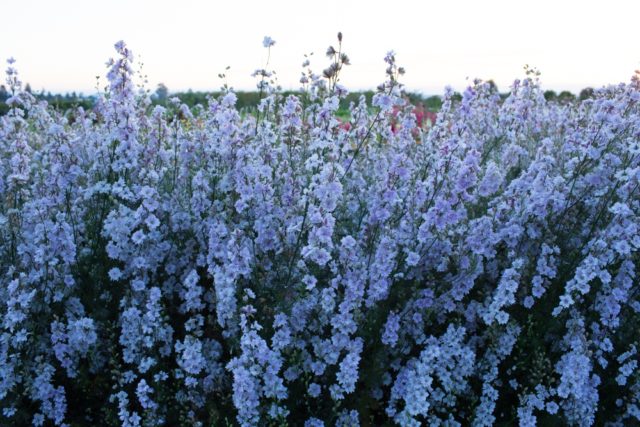 Two excellent hardy annuals that should be direct-sown (and couldn't be easier to grow) are larkspur and love-in-a-mist.
Larkspur: Flowers come in a rainbow of colors and can even be dried for later use. Because larkspur is extremely cold-tolerant, it can be planted in autumn in even very cold climates. For a continued harvest, sow seed in autumn and then, in late winter, every 3 to 4 weeks starting as early as the soil can be worked, up to the last spring frost date.
Seed can be tricky to germinate, so pop seeds into the freezer for a week before planting, then they will sprout readily.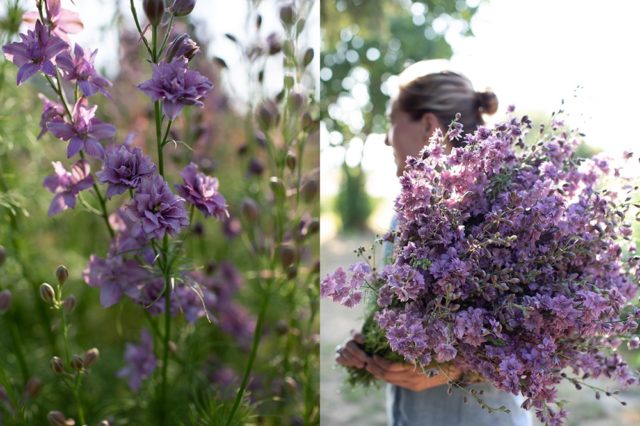 One of my absolute favorites is 'Earl Grey' (pictured above). This incredible, unique heirloom variety has long been a spring cutting garden staple. Its giant flower spikes are smothered in the most exquisite dusty metallic-purple-gray petals that are like nothing else on the market. Florists fight over it, gardeners love it, and there never seems to be enough to go around. A must-grow!
We're adding the gorgeous new variety, 'White Cloud', to our line of larkspur for 2020. Each ferny stem explodes into a spray of delicate white, orchid-like blooms. This hardworking filler adds a lovely country charm—move over baby's breath—that's great for mixed bouquets and arrangements. You'll want loads of this variety, so be sure to succession plant.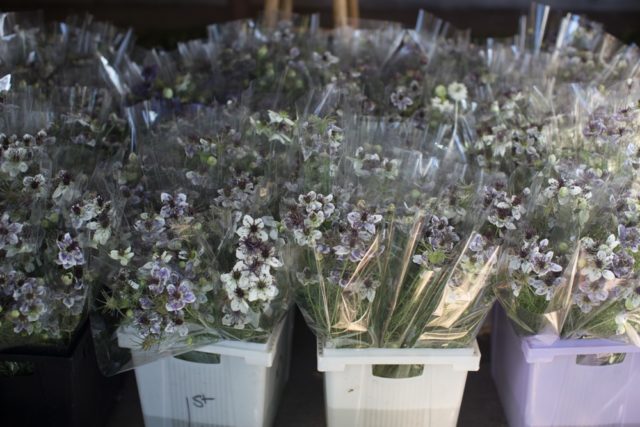 Love-in-a-Mist: While this plant looks quite fragile, it is actually one of the hardiest early bloomers around. In addition to producing unique lacy, star-shaped flowers in a mix of blues, plums, and whites, it also forms football-shaped seedpods in green, chocolate, and even stripes once the flowers have faded. The pods also dry beautifully. This is truly a hardworking garden addition.
One of the most productive varieties is 'Cramer's Plum'. Its branching stems are loaded with dozens of fluffy white blooms, and the plum-colored pods are great to use either fresh or dried.
Our 'Starry Night Mix' combines several of my favorites including 'Delft Blue', 'Midnight', and 'African Bride', which produce lavender-dusted, royal blue, and white blooms, all with spidery black centers. When left on the plant, the flowers form dramatic black seedpods that add a unique textural element to any bouquet.
Iceland poppies: One of the most treasured spring flowers we grow, Iceland poppies have a citrusy scent. Their abundant flowering habit, stretching from early spring through midsummer, makes them a highly prized cutting garden addition.
Technically considered a hardy perennial, poppies can survive even the coldest winters, but because they don't do well in high heat they are often grown as an annual or biennial. For 2020, we are adding 'Pastel Meadows' (pictured above, right), a magical blend of gold, peach, watermelon, blush, and white that is absolutely breathtaking. Compare it to Sherbet Mix, another favorite (above left).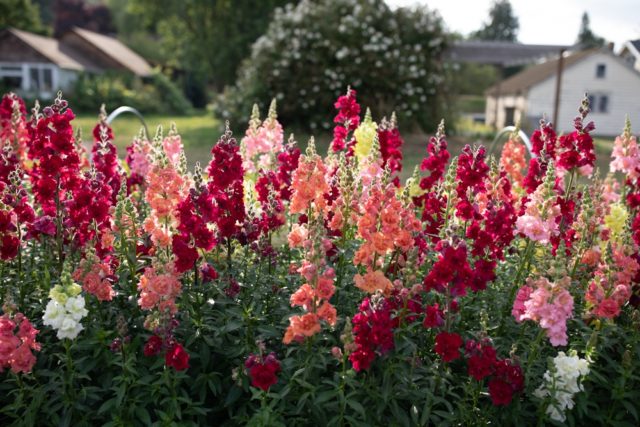 Snapdragons: These have always been one of the most productive early summer bloomers in my cutting garden. To get ultra-productive, long-stemmed cutting types, it's essential that you select the proper ones and grow your own from seed.
Most of the bedding types you see at many garden centers are selected for their compact size and often treated with growth regulators to keep them compact—but they couldn't be more different from the cut flower wonders that can be cultivated.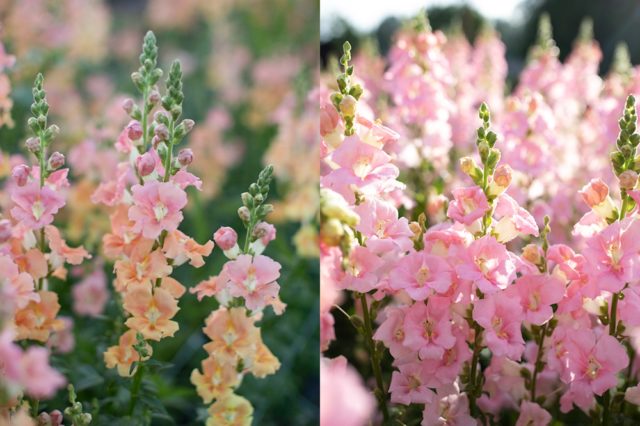 'Chantilly Light Salmon' (pictured above, left) takes my breath away. No other snapdragon possesses so many desirable traits in one plant: beautiful warm colors, tall strong stems, delicate ruffled blooms, and the loveliest citrus scent. These beautiful butterfly-like blooms resemble upturned petticoats on dancing ladies. Flowers at the base of the stem are a soft glowing tangerine that transitions to apricot and melon pink, giving this variety a beautiful ombre effect.
'Chantilly Light Pink' (above, right) is the first to bloom and consistently our most-requested crop of early summer. Flowers are bubblegum pink with a darker watermelon throat that is creamy white on the reverse. The two-toned effect reminds us of cherry blossoms.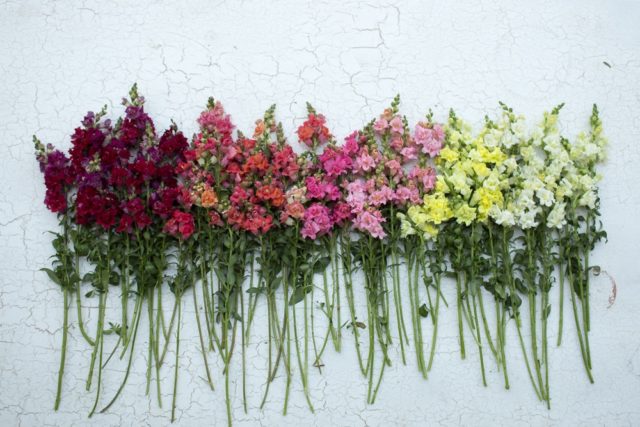 The variety 'Madame Butterfly', often referred to as azalea snapdragon, is a double-petaled beauty adored for its pleasant perfume and long-lasting blooms. Because the tight shape is difficult for insects to pollinate, blooms last longer in the vase than single-flowered snapdragons. For 2020, we are adding 'Madame Butterfly Pink ' to our collection. This delightful variety is a warm bubblegum pink with a lemony center.
Pansies: We grow more than a dozen pansy varieties, and for 2020 we're adding two new beauties.
The ruffled blooms of the lovely, feminine Chianti Mix (pictured above, left) have a beautiful antique appearance. Colors range across varying shades of raspberry, peach, rose-blush, and pale lemon-yellow. The flowers have contrasting dark faces, and some petals are even striped. This versatile mix is perfect for flower arranging because the muted earthy tones mix well with so many colors.
'Brush Strokes' (above, right) is a fitting name for another new striking mix of striped and multicolored flowers in shades of eggplant, wine, apricot, and sunny golden-yellow. As flowers age they take on a blue cast, giving them an old fashioned sepia-toned quality. One of our favorites to date.
Stock: These prized plants thrive in cooler weather. Highly fragrant with a distinctive spicy scent and full, fluffy blooms, a few stems of these beauties make a big impact in both gardens and bouquets, and fill the air with fragrance. Half of the plants will be single-flowered (typical of stock varieties), the other half double, so plant twice as many as you need.
New varieties for 2020 include 'Avalanche Supreme' (pictured above, left), with dense, snow-white blossoms that resemble lilacs and are well-suited for wedding arrangements; 'Pacific Crimson' (above, center), which has striking deep magenta blossoms; and 'Katz Bright Rose' (above, right), whose towering stems are smothered in rose-pink blooms that have slightly lighter edges, giving them a lovely antique appearance.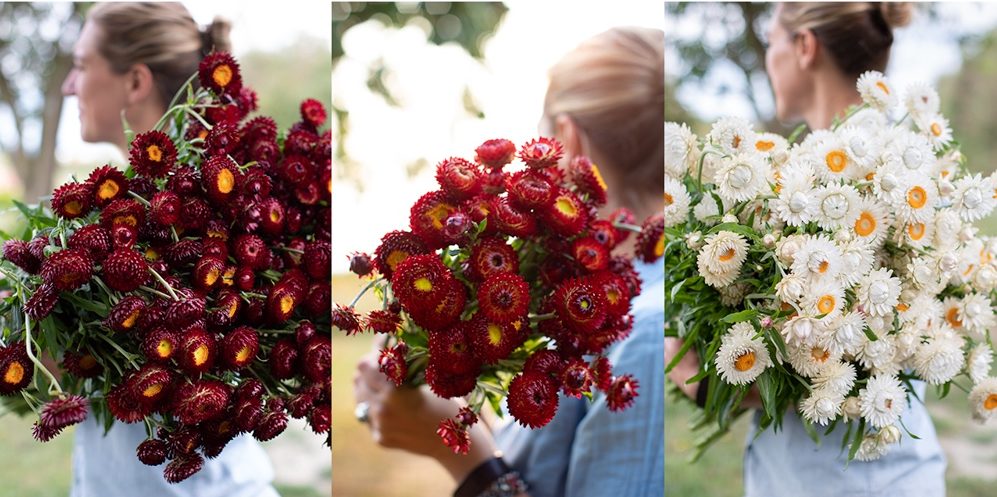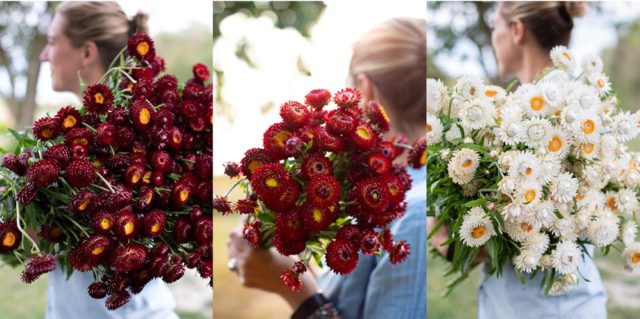 Strawflowers: A versatile and textural addition to the cutting garden, strawflower can be used fresh or can be dried for fall bouquets and wreaths. The color and shape of these papery blooms will last indefinitely when dried. Pollinators love them.
Two gorgeous new reds include 'Copper Red' (pictured above, left), whose rusty red-orange flowers have a luminous quality with an eye-catching yellow center that glows in the garden, and 'Scarlet' (above, center), with rich ruby-red flowers that have glowing gold centers.
'Vintage White' (above, right) carries ivory-white flowers with an opalescent, heirloom quality that's great for wedding work. It combines especially well with blush-pink 'Silvery Rose'.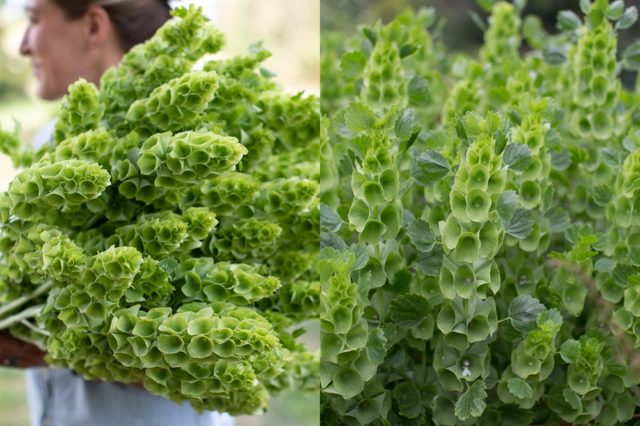 FOLIAGES
Two beautiful spring/summer fillers that carry flowerlike bracts but are treated as foliage are bells of Ireland and bee balm.
Bells of Ireland (pictured above) is a cutting garden staple and one of the finest annual foliage plants you can grow for mixed bouquets. Plants are heavily branched, producing a bumper crop of tall, lime green spires adorned with bell-shaped flowerlike bracts. You can remove the leaves and dry the bract-covered stems for use in fall arrangements.
Plants are slow to emerge from seed; it helps to freeze the seeds for 7 to 10 days before sowing.
Bee Balm: The easy-to-grow variety 'Lambada' (pictured above) churns out waist-high stems that smell just like oregano and make a wonderful bouquet addition. Whorl-shaped pale purple blooms fade to greenish-silver at the tips. This pollinator-friendly plant has become a staple summer filler plant, used much like bells of Ireland.
Euphorbia: Hands down, this is one of the most versatile and productive early season foliage plants you can grow. Its bright chartreuse green umbels combine with nearly every color palette and are perfect for mixed bouquets. Easily mistaken for bupleurum but has a much longer flowering window and lasts forever in the vase. A must-grow!
I would love to hear your experience with this wonderful group of plants. Do you grow hardy annuals or plan to add them to your garden this coming season? If so, what are your favorite varieties, or what new treasures are you adding to your wish-list?
Please note: If you submit a comment and it doesn't show up right away, sit tight; we have a spam filter that requires we approve most comments before they are published.
Lastly, if you find this information helpful, I would love it if you would share it with your friends.