Floret is training a new generation of flower farmers, floral designers and flower lovers on small-scale, high intensity flower production.
Floret Workshops teach you step-by-step how to grow, harvest and sell stunning seasonal blooms. Attracting beginning and experienced flower farmers and florists from around the world, Floret Workshops incorporate technical training, plus time-tested techniques and down-to-earth advice to help you build a thriving flower business. We take you behind the scenes and show you how we produce an unbelievable amount of beauty and abundance on just two tiny acres, sharing all the systems and processes that we've developed over many successful years in the flower business.
This course was so empowering and gave me the much-needed tools to be a successful flower farmer.
Since 2013, we have trained thousands of aspiring and established flower farmers and floral designers on small-scale flower farming and natural floral design techniques. Widely acclaimed in the press and wildly popular among participants, our on-farm workshops attracted interest from around the world and always sold out fast.
Unable to keep up with the demand for on-farm events, we converted our flower farming training into a convenient video-based format. Information we previously shared at our on-farm workshops is now available via our Mini Courses and our comprehensive six-week Floret Online Workshop, so you can learn from Floret no matter where you live.
Cut Flower Garden Mini Course
Floret Mini Courses feature 3-4 video tutorials that demonstrate some of the techniques we use to grow, harvest and sell high quality cut flowers on a small scale. In our upcoming Summer Mini Course, you'll learn a simple step to double the number of blooms your plants produce, how to cut and care for your flowers for the longest vase life, and how to make mixed bouquets quickly and efficiently. Floret's Mini Courses are offered a few times each year and videos are available for a limited time only. Registration is free. 
Learn more
Floret Online Workshop
The Floret Online Workshop is a six-week intensive online learning program focused on growing flowers on a small scale. This course is offered once per year and covers everything we've learned about growing great flowers and building a successful flower business on just two tiny acres. The Floret Online Workshop includes a 250+ page printed course book, 120+ video tutorials with all of our best growing advice, time-saving tools, money-saving tips and detailed instructions on all the essential techniques for growing high quality blooms in a small space.
Learn more
We know these workshops make a difference because we stay in touch with past attendees, watching them quit their day jobs, go on to open their own shops and design studios, start flower farms and transform their struggling businesses into thriving ones.
I took the Floret course when I was brand new to flower farming. It helped me create specific goals and follow through with making those goals happen. For example, I exceeded my financial goal by 2k. I'm not sure I would have even set a financial goal if I hadn't taken the course. I also learned to track which flowers are the most successful in sales- and which avenue of sales is most well received in our community. The course has given me confidence and personal motivation as well. We purchased 20 acres in Kentucky with the purpose of homesteading. After living there for a year, we were looking for some way to use our land that would benefit our community. Erin's book came out around that time, and it inspired me to give flower farming a try- and it stuck!

Jessica Broyles | Starry Fields Farm
Before the Floret workshop, I had a general idea of what I wanted: to be a successful farmer-florist. The workshop planned out for me, in concrete steps and in no uncertain terms, exactly what it would take to make that happen. Since the workshop, I've been able to grow beautiful flowers, create an income stream through regular co-op bouquets and a CSA, cultivate outlets for excess blooms by selling some wholesale to florists, and provide flowers for one summer bride. My revenue went from $0 to $1,000 a month and this is our first full year of growing. I now have workshops and pop-up events lined up for the fall and a detailed plan to expand with a high tunnel and greenhouse. I think the workshop took years off my learning curve and I'm so grateful!

Sarah Jo Eversole | Everbloom Fields
After the Floret Online Workshop, we felt so prepared for our second season and were excited to get out there and make some significant changes in the way we run the farm. Overall our farm looks better and we feel more confident showing it off. We are actually making money this season, too! The course has been a wonderful investment for us and we are forever grateful for all we've learned. Thank you for all the work you put into helping others grow. I feel much more confident in the work I'm doing because of this course. We continue to marvel at how our productivity has increased since our first season. Sincerely grateful for this course.

Lynn Windmeyer | Homeplace Fields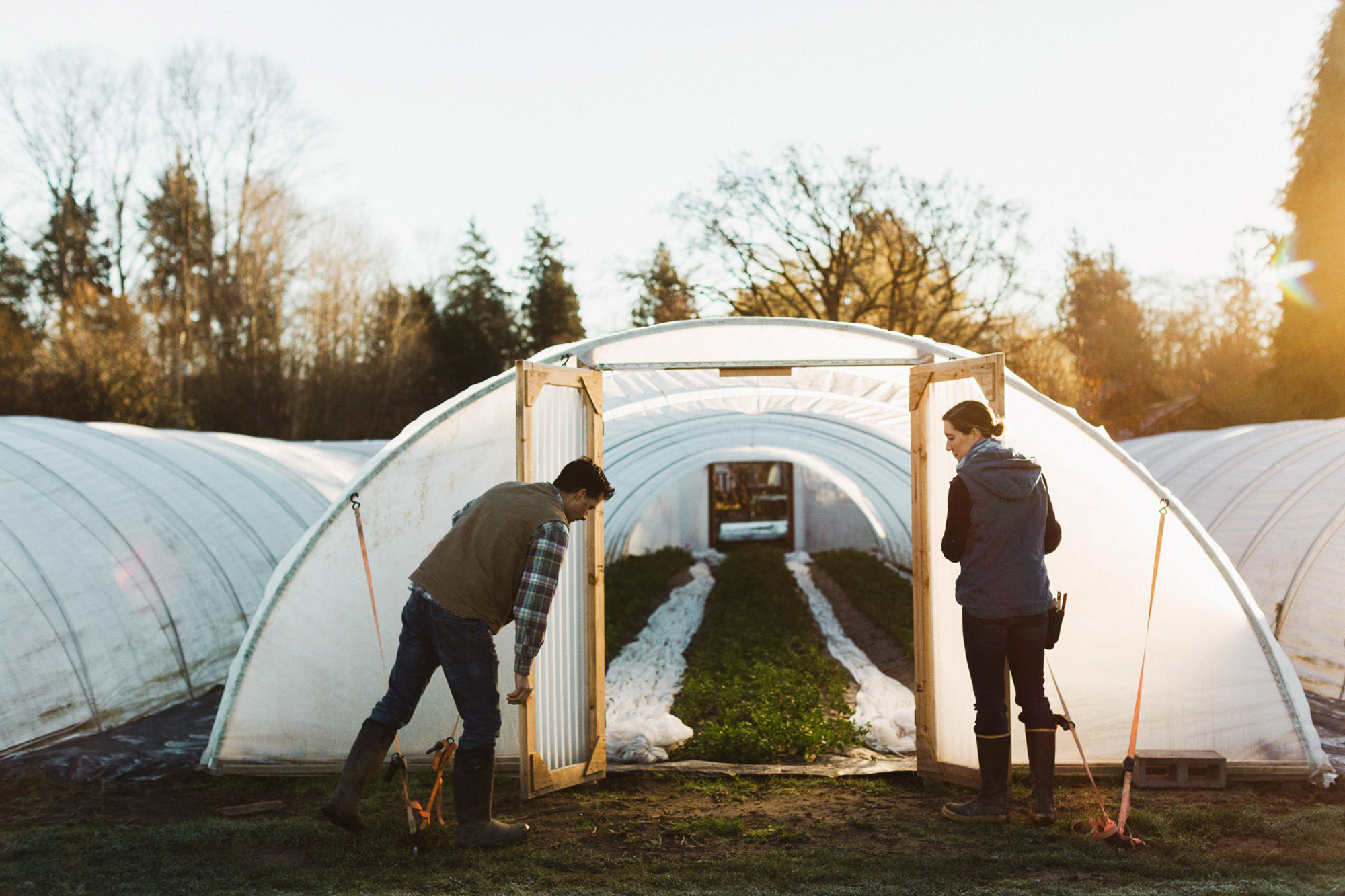 The next Floret Mini Course will be available in the summer of 2020. Registration for the next Floret Online Workshop will open in the autumn of 2020. Join our waitlist to be notified about future events.
Get Notified
Floret Workshops
Sign up to be notified about future Floret workshops and mini courses.
Join Waitlist
Join Us
Join the Floret newsletter and stay in the loop on all the exciting happenings here on the farm
Close