Floret Farm's
Discovering Dahlias
A Guide to Growing and Arranging Magnificent Blooms
In this inspiration-packed guide, celebrated farmer-florist Erin Benzakein reveals all the secrets you'll need for cultivating your own gorgeous dahlias. These cutting garden favorites are some of the most beloved flowers for arranging and come in a dazzling range of colors, sizes, and forms, offering enough variety for virtually every garden space and style. 
Full of expert wisdom and overflowing with hundreds of breathtaking images, Discovering Dahlias is an essential resource and must-have book for anyone who loves flowers.
Available on March 9, 2021. 
COMING SOON:
PRE-ORDER BONUS
Save your receipt to receive a free gift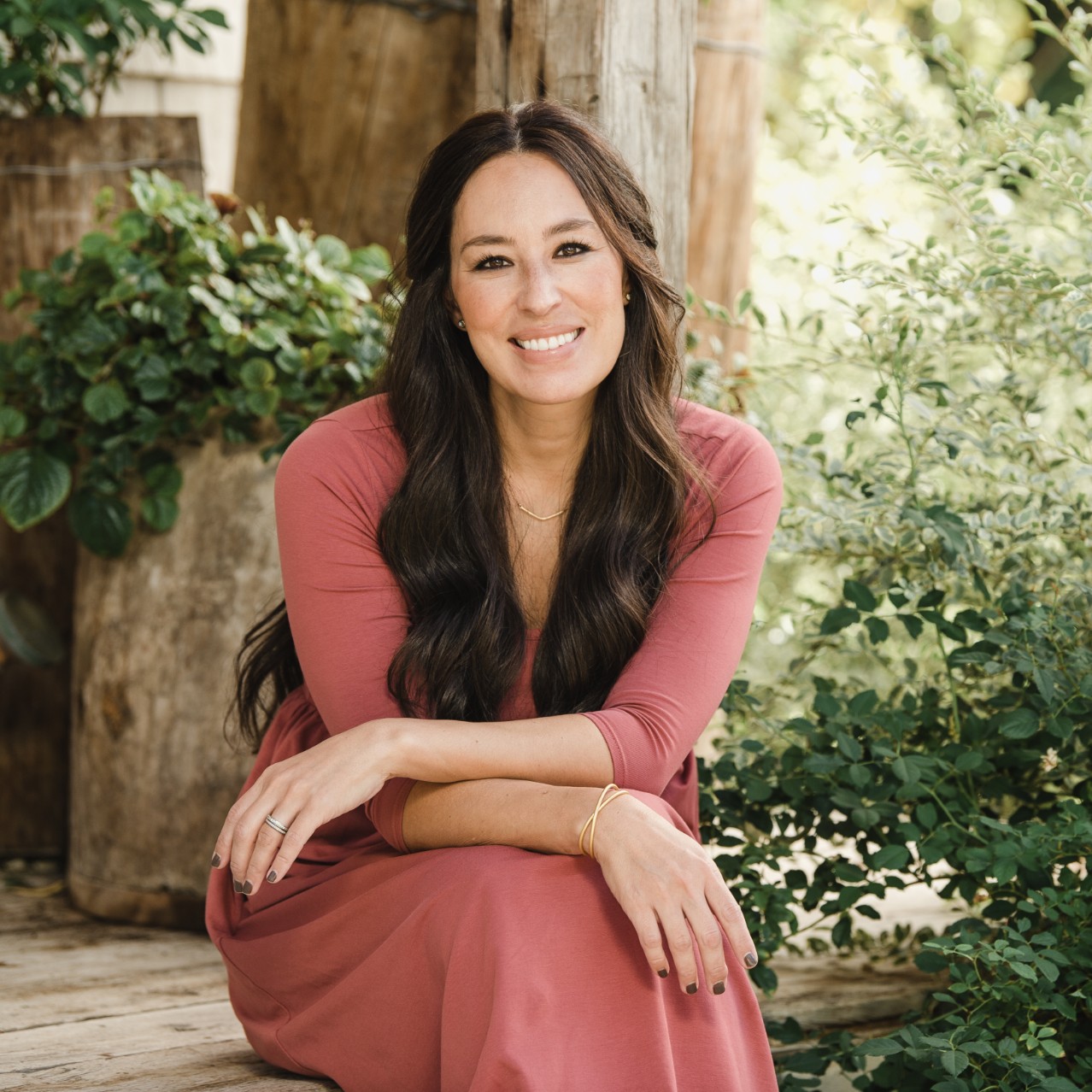 Years ago, it was Erin's stunning creativity and beautiful arrangements that drew me in and made me want to take note of anything and everything she was up to. I'm enamored by her knowledge and expertise, and I'm consistently inspired by how she dreams big and takes risks—always learning, growing, and moving forward.
JOANNA GAINES
FALL IN LOVE WITH DAHLIAS
PEEK INSIDE THE PAGES OF DISCOVERING DAHLIAS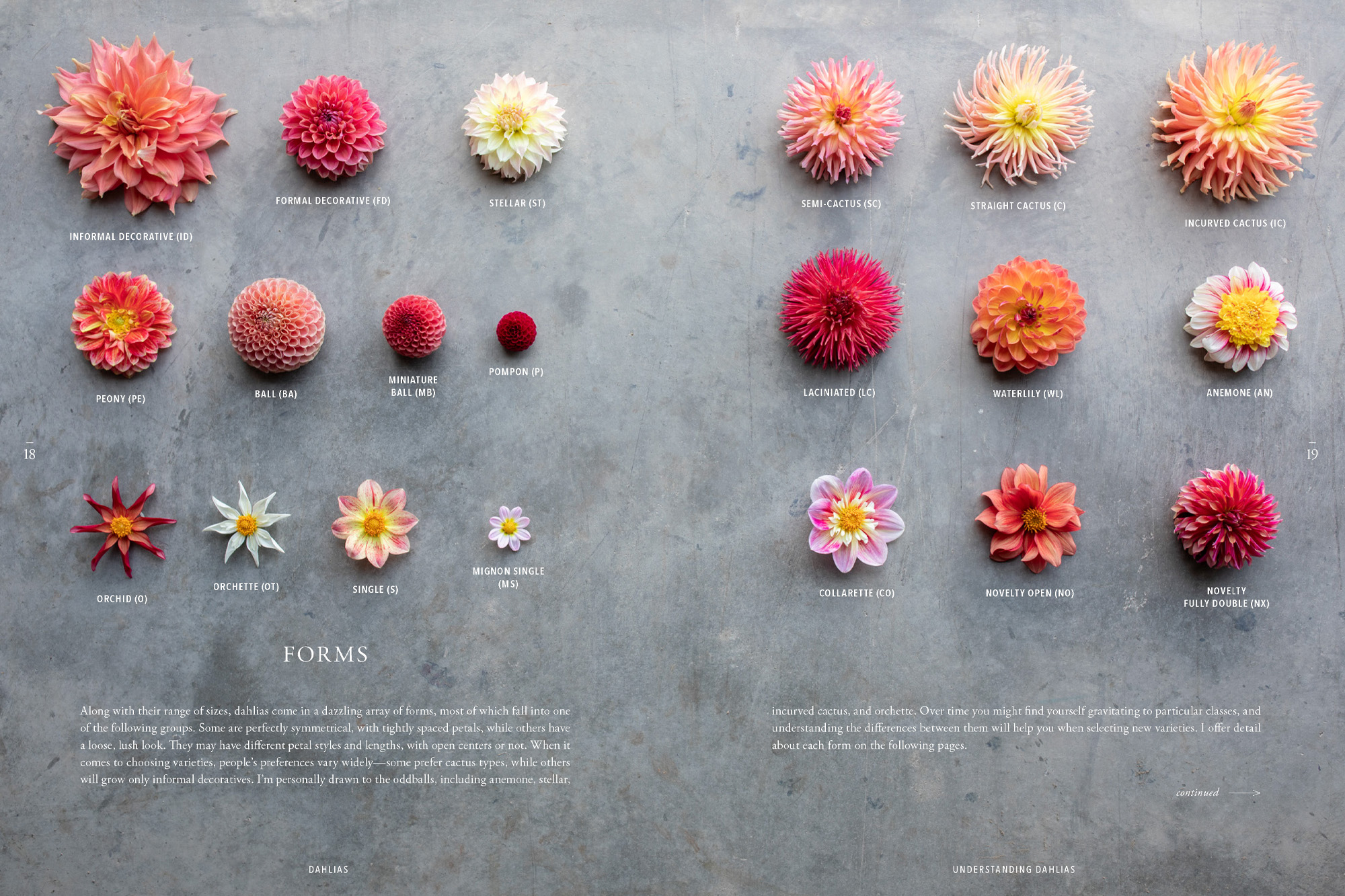 Discover expert advice for growing, harvesting, and designing with these prolific bloomers, along with a primer on the astounding array of dahlia choices, a variety guide with lush photos and detail for more than 350 of Benzakein's favorites grouped by color, and a collection of showstopping bouquets to inspire your own creations for elevating everyday and special occasions.
The delicate but straightforward descriptions of each and every dahlia in this amazing book by master grower and chronicler Erin Benzakein made me pause. I finally realized why I grew these flowers, why I coveted each and every type and form, and why I wanted every color in every size and shape to add to my gardens and flower arrangements. This is a beautiful book.
Martha Stewart
ERIN BENZAKEIN
NEW YORK TIMES BESTSELLING AUTHOR & THE NATION'S LEADING FARMER-FLORIST
Celebrated flower farmer Erin Benzakein is known for her lush, romantic floral designs. She is the author of Floret Farm's A Year in Flowers, a New York Times bestseller, and Floret Farm's Cut Flower Garden, winner of the American Horticultural Society Book Award. Her work has been featured across notable publications, including Martha Stewart Living, Better Homes & Gardens, Sunset Magazine, The New York Times, Magnolia Journal, and Country Living. She lives in Mount Vernon, Washington, with her husband, Chris, and their two children.
As Floret's Creative Director Jill oversees all new product and content creation while helping to bring fresh ideas to life. She has a rich background in writing, floral design, and event planning. She began her relationship with Floret in its earliest days, when she was the first florist to buy blooms from the farm. Since then, she has worked alongside Erin, co-producing educational resources and books. She lives in Bellingham, Washington, with her husband and two children.
CHRIS
BENZAKEIN
PHOTOGRAPHER
Chris is the photographer behind the vibrant images for Floret Farm's Discovering Dahlias and Floret Farm's A Year in Flowers. He is continually documenting the brilliant beauty of the farm's flowers through his camera lens. Chris farms alongside Erin and their children, and uses his background as a mechanic and helicopter pilot to help manage the day-to-day operations of the farm.
Writer and editor Julie Chai has spent her career covering gardening and landscapes, and is the editor of Floret Farm's A Year in Flowers and Floret Farm's Cut Flower Garden. Her work has been featured by media including Martha Stewart Living, Better Homes & Gardens, the San Francisco Chronicle, Gardenista, HGTV, and Sunset Magazine, where she was the senior garden editor. She lives and gardens in Los Altos, California, with her husband and son.
PRESS INQUIRIES & STOCKING THE BOOK
For press inquiries, interview requests, and publicity inquiries please contact [email protected]
If you are interested in stocking the book in the U.S., please contact: [email protected]
Floret's gorgeous new book, Discovering Dahlias, is an up-to-date guide on everything the professional or home gardener needs to know about growing dahlias, from practical instructions on planting to chapters organized by flower shape and color. Erin and her team have splendidly illustrated the techniques for attaining and then arranging these bountiful blooms. The beautiful photographs by Chris Benzakein demonstrate his and Erin's great partnership, as well as his love for their flowers and stunning farm.
Frances Palmer
FREQUENTLY ASKED QUESTIONS
Is your book available internationally?

Signed copies of the book are available for via the Floret Shop and can be shipped internationally. The book is also available via several international booksellers. Please see the order section below to view a list of online retailers. Additional UK retailers not listed include: Book Depository, Blackwells, and Foyles.

Is Erin available to do a book signing or speak to my garden club or group?

Erin's public speaking availability is extremely limited and she is not booking any new events in 2020 or 2021.

I'd like to feature Discovering Dahlias on my blog or website. How do I get permission to reprint photos from the book?

Please contact [email protected] for photos and additional information on featuring the book on your site.

Is the bonus available for books purchased from any retailer, or only if you buy from the Floret Shop?

The bonus is available for any book purchase, no matter where you bought it. Please save your receipt or order number to access your free bonus gift. If you have any issues, please contact [email protected].

How do I get copies of the book to sell in my shop?

To stock the book in the U.S., please contact: [email protected]. For all other countries, please contact: [email protected].