BRING YOUR FLOWER DREAMS TO LIFE
MASTER THE SKILLS TO GROW AN ABUNDANT CUT FLOWER GARDEN OR BUILD A FLOWER BUSINESS IN YOUR BACKYARD
Whether you want to:
Grow flowers in your backyard to share with your family, friends, and community …
Build a flower business from a hobby that you love …
Or simply bring more joy and beauty into your life through flowers …
You're in the right place.
In the Floret Online Workshop, New York Times bestselling author Erin Benzakein pulls back the curtain of her flower-filled world to show you step by step how to grow, harvest, and sell beautiful cut flowers in your backyard or on a small plot. In the workshop, filmed over an entire growing season, Erin shares key strategies, systems, and time-tested techniques used to build Floret's thriving, profitable flower business on a tiny 2-acre property.
Join flower lovers from around the world who have created abundant cutting gardens, launched successful flower businesses, and discovered the joy of growing and sharing seasonal blooms through the Floret Online Workshop. This comprehensive workshop includes more than 150 instructional videos, a beautiful 280-page printed course book, Q&A sessions with Erin and Team Floret, support from fellow flower growers around the globe via the Floret Learning Community, and so much more. Enrollment in the Floret Online Workshop is offered just once per year.
WORKSHOP TIMELINE
Important dates to keep in mind
OCTOBER
Workshop registration
NOVEMBER
Course materials
mailed
DECEMBER
Course orientation
JANUARY
Modules 1–3 released; weekly Q&A sessions
FEBRUARY
Modules 4–6 released; weekly Q&A sessions
MARCH & BEYOND
Monthly updates & seasonal check-ins
How Participants Describe the Floret Online Workshop
Inspiring
Informative
Great
Good
Empowering
Inspirational
Enlightening
Exciting
Comprehensive
Brilliant
Encouraging
Amazing
Educational
Awesome
Life Changing
Helpful
Wonderful
Game Changer
Motivating
Invaluable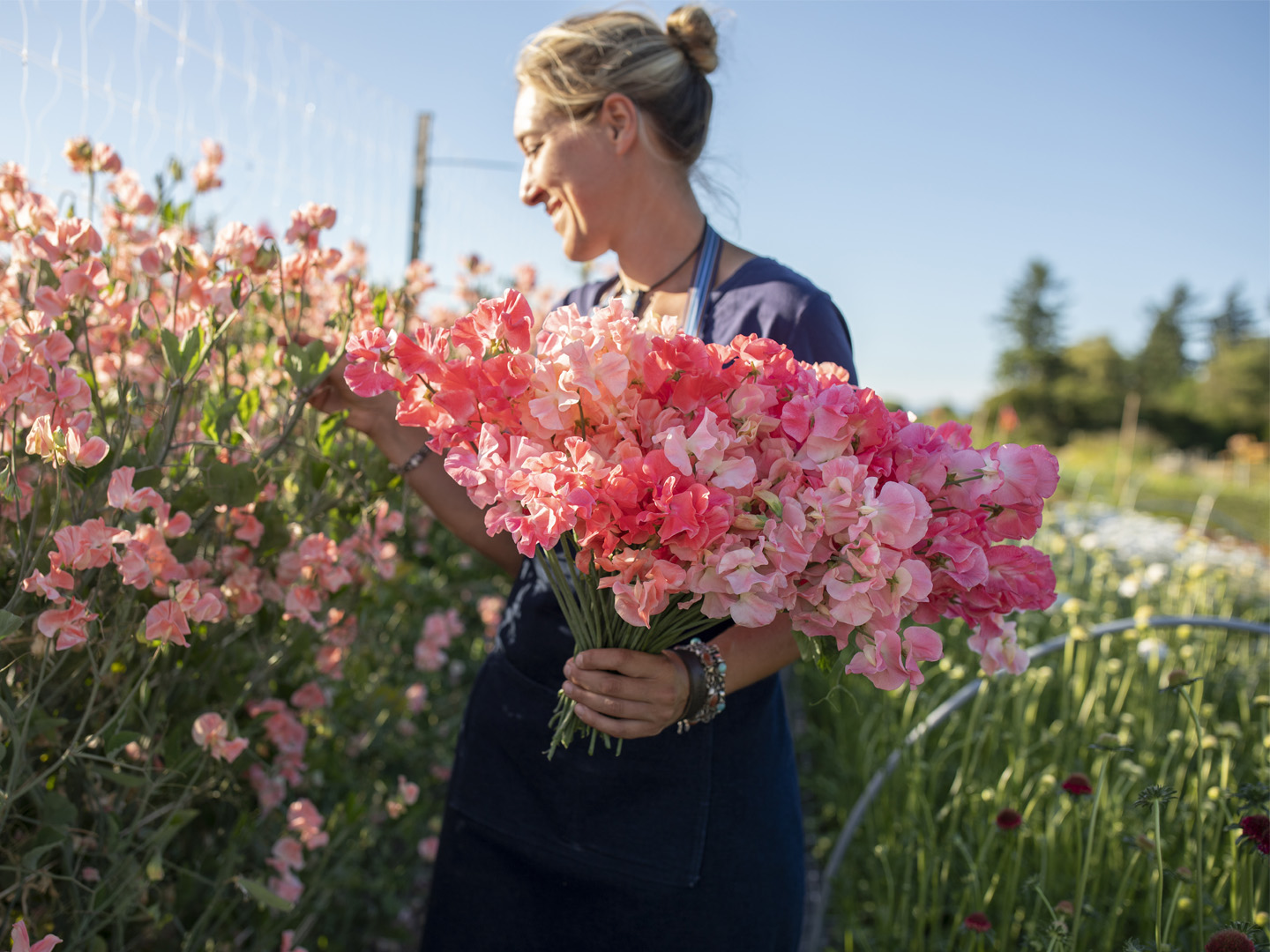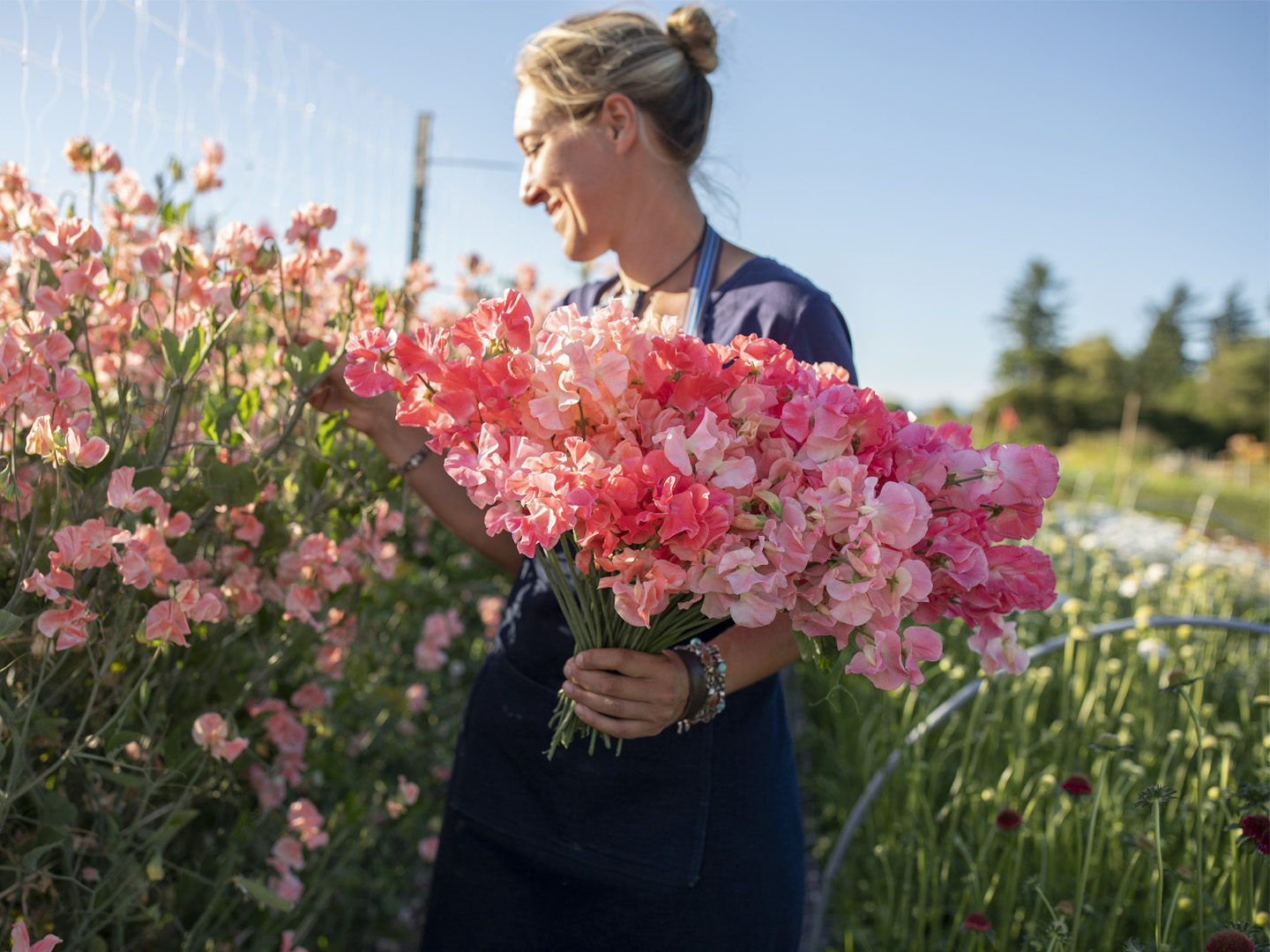 LEARN FROM FLORET FOUNDER ERIN BENZAKEIN
INTERNATIONALLY RENOWNED FLOWER FARMER, DESIGNER, AUTHOR & INSTRUCTOR
Considered to be the country's most influential farmer-florist, Erin Benzakein has shaped floral design trends, redefined micro-farming, and inspired thousands to grow and share seasonal flowers.
Author of the The New York Times Bestseller, A Year in Flowers, Erin, along with Floret's original 2-acre flower farm, have been featured widely in the press and garnered prestigious awards including the Martha Stewart American Made award for Floral & Event Design and Better Homes and Gardens' blogger award. 
Her first book, Floret Farm's Cut Flower Garden: Grow, Harvest & Arrange Stunning Seasonal Blooms won the American Horticultural Society's 2018 Book Award, set sales records at Chronicle Books, and continues to inform, inspire, and delight flower lovers around the world. Erin's third book, Floret Farm's Discovering Dahlias: A Guide to Growing & Arranging Magnificent Blooms, is now available from booksellers everywhere. Growing Floret, a documentary television series about the farm, debuted on the new Magnolia Network in the summer of 2021.
Erin's passion is cultivating beauty in the world by helping others discover the joy of growing and sharing seasonal flowers. A gifted writer, photographer, and teacher, Erin has influenced the flower industry in big ways and small through her popular blog, books, workshops, social media channels, and specialty seeds. Thousands of aspiring and established flower growers and florists, including virtually all the emerging leaders in the field, have honed their craft at one of Floret's workshops. Floret's training has helped growers from more than 4o countries build thriving flower-based businesses and fuel a global seasonal flower movement.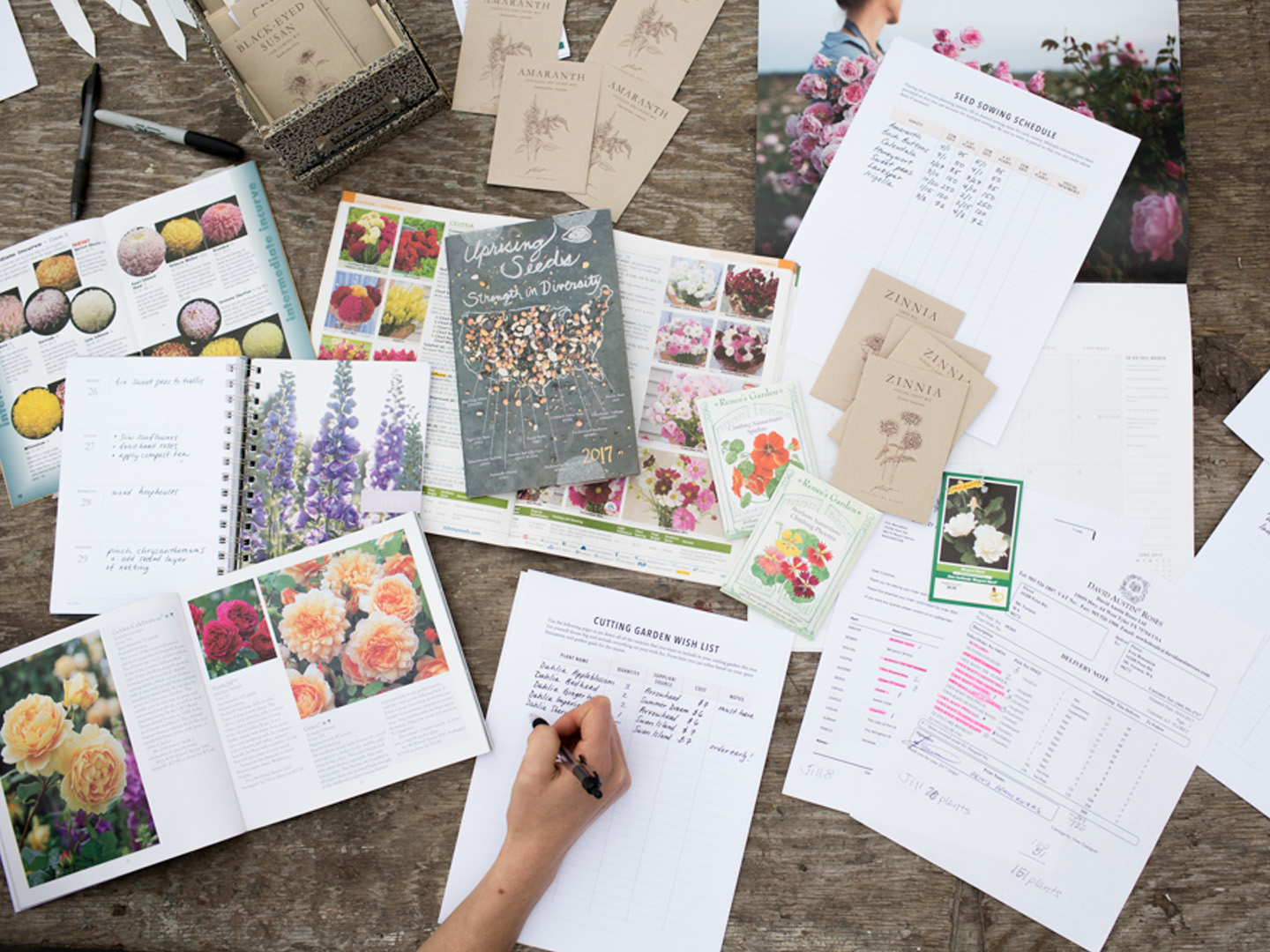 NO TRAVEL REQUIRED
CARVE OUT MORE SPACE IN YOUR LIFE & YARD FOR GROWING GORGEOUS FLOWERS
Join our virtual classroom and participate in the Floret Online Workshop no matter where you live.
YOUR GOALS
Grow a garden and life you love
YOUR PACE
Learn at your own pace—rewatch the videos as often as you'd like
YOUR LEARNING STYLE
Watch videos and take notes in your course book
YOUR SCHEDULE
Participate whenever and wherever you'd like
YOUR COMMUNITY
Connect with flower lovers all over the world
PRESS
FLORET WORKSHOPS HAVE BEEN FEATURED IN:
Questions About the Workshop
What is the registration period for the Floret Online Workshop?

Enrollment in the 2022 Floret Online Workshop will be available in the autumn of 2021. Be sure to add your name to our waitlist to be notified when registration opens.

What is the cost to enroll in the Floret Online Workshop?

Tuition for the Floret Online Workshop is $1,997 USD. Paying in full is the best value, however, we also offer a payment plan option of $379/month for 6 months. You can choose the option that works best for you when you register.

What is the format of the workshop?

The course includes more than 150 videos on a password-protected site, plus a 280-page printed course book. Once the workshop kicks off, we release one module per week. For each of the six modules in the workshop, you'll watch multiple video lessons, which are broken down into bite-sized pieces, making it easy for you to go back and rewatch particular segments. As a student, you're also invited to join the Floret Learning Community, a private discussion group where you can submit questions for Erin and Team Floret to answer during the six weekly Q&A session videos.

I live in a different climate than Floret. Will the workshop materials be relevant to me?

Absolutely! We've had students from nearly 50 countries ranging from cool climates to very arid areas and everywhere in between successfully complete our course. The workshop covers the fundamentals of growing flowers on a small scale and includes core principles such as seed starting, plant propagation, and use of season extension structures that are applicable or easily adaptable to other climates. Plus, Floret's marketing tutorials are relevant no matter where you live and grow flowers.

My schedule is complicated. Will I need to login at a specific time each week? What if I fall behind?

Because all the content is online, you can go at your own pace to get through the material. It's no problem to take a break during your busy times and resume the course once things quiet down. There is no specific time you need to login to access the workshop content. Once the workshop begins and each weekly module is released, you can watch the video lessons whenever it is most convenient for you. You can always revisit a lesson when questions arise about a specific topic, as you have lifetime access to the course materials.

Is the workshop right for me if I don't have much gardening or growing experience?

Yes! We've had students with varying levels of farming and gardening experience complete the course, including many with no experience at all. For example, Mercedes Attig, a student in our 2020 workshop shared, "This is my first year, and the Floret training was essential. I've never even grown flowers before. I had zero experience and never would have been able to do this without the class. I gained at least 5–10 years of experience in 6 weeks."

I have a background in farming and horticulture. Will the workshop be too basic for me?

No. Experienced farmers, gardeners, and landscape professionals have greatly benefited from the course. The small-scale, high-intensity methods we teach are unique to the Floret Online Workshop and have helped experienced growers expand their production and make existing operations more efficient, productive, and profitable. Consider Cristina McCutcheon's words: "I've been involved in the horticulture/agriculture industry for almost 20 years, and this is by far the best and most complete presentation of material I have seen. The fact that it also allows those of us who cannot take a break from our lives to attend lengthy programs or become interns is a gift beyond measure. I continue to return to the course offerings and continue to find them an invaluable resource as my farm evolves."

What is the timeline for the Floret Online Workshop?

Orientation begins in November and students will be invited into the Floret Learning Community in December. The first module of the 2022 Floret Online Workshop will be released in early January 2022. We will release one module per week for 6 weeks. Students will have lifetime access to the workshop content, plus all the new material we add to the course each year.

Why is there a gap between when registration ends and when the workshop begins?

The gap between when registration ends and when the course begins allows us time to print and mail the course books to attendees around the world. Unlike other online courses, we will be sending out physical copies of the material, plus other goodies. We promise it will be worth the wait!

Will there be an extra charge to ship the workshop materials to me?

No, there is no extra fee for shipping the course book to you. The cost of the workshop materials is included in the cost of the workshop.

How many video tutorials are included in the Floret Online Workshop?

There are more than 150 videos, which cover everything from planning your growing area, to efficient harvesting and social media marketing. There are also tutorials on plant propagation, seed starting, irrigation, season extension, and so much more.

Will you be limiting the number of registrants?

With the new online format, we are now able to accommodate everyone who wants to participate as long as you register during the enrollment period.

Will you be hosting any on-farm workshops in 2022?

We do not currently have plans to offer any on-farm workshops in 2022.

Will you offer the Floret Online Workshop more than once in the coming year?

No, the course is offered as a complete flower growing workshop experience just once per year. As part of the Floret Online Workshop, Erin and Team Floret will go through the course modules with you. We'll also have a group of experienced farmer-florists who will be able to answer your questions and provide additional support.

Can I purchase the learning modules individually?

The Floret Online Workshop is only available as a complete course. Individual modules are not available à la carte.

Will I need to download any special software for the workshop?

No, the workshop is a web-based platform, so all you need is an Internet connection. You can access the content on your computer, smartphone, tablet or other mobile device; no special applications or software downloads necessary.

Does access to the Floret Online Workshop expire?

No, unlike other online courses that restrict access to the content after a year, or only allow you to view it on one device, you will have lifetime access to all of the content and any updates we make to the course.

How do I register using the payment plan option?

Once registration is open, you can choose either the "Pay in Full" or "Pay Monthly" option at checkout.
Floret Online Workshop Waitlist
Sign up to be notified when registration opens for the next Floret Online Workshop.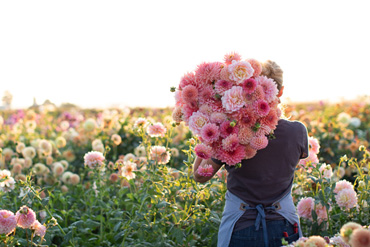 JOIN WAITLIST
Join Us
Join the Floret newsletter and stay in the loop on all the exciting happenings here on the farm
Close