PURSUE YOUR PASSION
TRAINING & SUPPORT FOR A NEW GENERATION OF FLOWER GROWERS
Since hosting our very first on-farm workshop in 2012, Floret has offered scholarships to deserving flower lovers to attend our training tuition-free. Past scholarship recipients have taken what they learned from Floret to create or expand successful flower businesses across the globe. Floret scholarships are a small way of paying forward the generosity and support we've received over the years.
PAYING IT FORWARD
Years ago, I started Floret with a $1,000 loan from my mom, a used wheelbarrow, a shovel, a few dahlia tubers, and a head full of dreams. I spent the first few years learning how to grow flowers largely through trial and error, as I never felt like I was in a place that I could invest in my education. My future changed the day I got an email from one of my floral heroes, offering me a slot at an upcoming workshop. Having the opportunity to have someone take me under their wing and mentor me as I tried to follow my heart was a turning point for me. I vowed that if I ever had a chance to pay it forward in the future I would.
FLORET SCHOLARSHIP PROGRAM DETAILS
FOR GARDENERS, FARMERS, FLORISTS & DREAMERS
Offered once per year, Floret scholarships are supporting a new generation of flower growers by providing advanced training through our workshops. 
Sign up to be notified about the next scholarship application period.
FLORET SCHOLARSHIP WINNER STORIES
TRAINING A NEW GENERATION OF SMALL-SCALE FLOWER GROWERS
Moo Kho Paw was born in a small village in Burma, where her family farmed for generations before the Burmese army clashed with her Karen ethnic group. The family escaped the violence by fleeing to a refugee camp in Thailand. "I spent my teen years in the camp, hoping one day I would go home, but that was not the case," she said. "We didn't have enough food, so we started growing food in the backyard, and there was always a spot for flowers. Helping my mom in her garden distracted me from bad things happening around me."

In 2007, Moo Kho moved her mother to North Carolina. "My mom started farming at Transplanting Traditions, a non-profit farm for refugees," she said. "I helped my mom out and realized that I love farming. We farm alongside other families from Burma, just like home. I got a part-time job running the greenhouse, and then I decided to grow flowers, because there were vegetables but no flowers. Last year, I started selling bouquets at the farmer's market, and customers loved them. This year, I grew flowers for 15 CSA members and continued to sell out at market. My customers are happy and want more flowers. Growing flowers heals my body and mind."

Mike Bolio runs a therapeutic farming and gardening program for adults with autism and developmental disabilities as part of the Horticulture Program at the Charles River Center. Individuals involved in the program grow and tend produce and flowers, care for farm animals, and interact with the natural environment. Through their involvement in the program, participants improve fine and gross motor skills, develop team-building and communication skills, and have valuable opportunities for increased social interaction.

Since completing the Floret Online Workshop, Mike has started a side business, NightBloom Floral Design, while also helping the Charles River Center expand its flower production and create a bouquet subscription program in the community. "The flower CSA was a big first step into turning the farming program into a business and allowed us to turn what used to be a volunteer job into a paying job for the individuals that attend the program."

As a teenager, Farah bought flower bulbs when most of her peers were buying makeup. Feeling trapped by a career she described as "dark and disappointing," and in an effort to avoid a slow descent into depression, Farah made the decision to leave her job and follow her lifelong passion for flowers.

"This scholarship has changed my life. Period. As I sow my seeds this autumn, I also sow hope of a brighter future come spring, when I can be the first cut flower farmer/florist in Jordan. Because this region of the world has long been plagued with war and pain, NOW is the time for cultivating hope and beauty around us through positive energy. Here in Jordan, where one-fifth of the population are refugees, flowers have been thought of as a luxury item for too long. My long-term vision is to produce masses of locally grown flowers at a fraction of the cost of imported ones, making flowers a daily treat available to all."

In 2016, Flint, Michigan garnered headlines worldwide after tests revealed the city's water was tainted with dangerous levels of lead. In a hard hit city where at least 40% of its residents live below the poverty line, the water crisis raised serious questions about the potential long-term health impacts. While some families decided to move away from Flint, Janie Beuthin buried her roots even deeper into her hometown.Alongside her husband and three children, Janie created Twig End Farm, a small urban flower farm on two city lots acquired through the city's Adopt-A-Lot program near the heart of downtown Flint.

"I am rooted to this place; with every seed I put into the soil, with every plant I divide, I'm creating change. Flint thirsts for beauty without adding to the planet's burden. What I give back to this city is flowers and through them joy, magic, beauty, and healing. I want to bring to Flint as much good as I can; to nourish the soil, help its people flourish."

Janie's urban farm now supplies flowers to florists and local shops and also offers a bouquet subscription program.

"The Floret Online Workshop took my dream of a small urban flower farm and helped turn it into reality. It laid a solid foundation which I'll be building on for many years to come.Just three months after the class ended, I met nearly all of the goals I set for myself."
KYLIE'S STORY
Kylie Lewis took on the task of raising her younger sister while also navigating classes as a 21-year-old college student. "Becoming her guardian made me want to be my best self," she shared. "Farming expedited the journey. Farming tenders strength, determination, and hope."
Kylie spent the next decade working as a field hand and manager at organic vegetable farms in Oregon and Washington while dreaming of growing flowers on her own land. Kylie received a Floret Scholarship, and after completing the Floret Online Workshop in 2020, she now grows flowers for weddings, special events, and bouquet subscriptions on a ¼-acre plot.
FREQUENTLY ASKED QUESTIONS
When is the scholarship application period?

Applications for our 2021 Scholarships were accepted September 8–16, 2020. Read more about our recipients here. Our next application period will be the fall of 2021.

What is included with the scholarship?

Each scholarship includes free registration to the Floret Online Workshop, our six-week online course focused on growing flowers on a small scale.

I don't yet have a flower business. Can I still apply for a scholarship?

Yes! Applications are welcome from "dreamers" as well as established growers.

I don't live in the U.S. Am I eligible to apply for a scholarship?

Yes! We accept applications from flower lovers from across the globe. In fact, most of our 2018 scholarships were awarded to international applicants.

How many scholarships do you offer?

The number of scholarships we offer varies each year. In 2020, we offered six scholarships. In 2021, we extended 15 scholarships.
SCHOLARSHIP RECIPIENTS
IN THEIR OWN WORDS
"This scholarship has been a blessing to me and my team as it's allowed us to not only dream beyond—of what could be—but it has given us the practical tools, strategies, and inspiration we need to take our idea and turn it into a reality."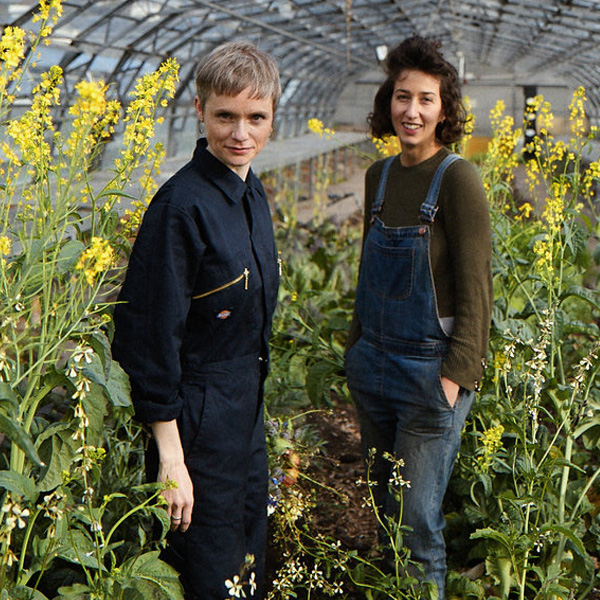 "The demand for British flowers in London has exploded in the past year, and the scholarship has really given us the tools to apply the learning to help us—and to enable others, in the future—to meet this demand."
"I'd encourage anyone who is passionate about growing and selling flowers to take this course and apply for this scholarship if financial assistance is needed. Share your story and speak from the heart. They heard me and supported me at a time when I needed it most."
"The Floret Workshop gave me encouragement to just get in there and do it. I've had several opportunities crop up since completing the workshop that are huge and scary. But I can hear Erin and Jill's voices in my head telling me to go for it, and that it will be okay."
"Having access to the Floret Workshop through the scholarship was an amazing gift for our school urban farming program, and for me personally! My students and I greatly enjoyed the videos, and gained so much knowledge along the way. There is still so much to unpack!"
"The workshop was great for giving me a jump start on getting my flower business going. To learn all these lessons on one's own would just be overwhelming. The workshop was easy to understand and it motivated me to face a new business opportunity and challenge."
"Being selected as a 2019 Floret Workshop scholarship recipient was a key turning point in my career. It wasn't just a little boost; it was rocket fuel. This ever-growing community of colleagues has been immensely helpful, and allows the learning to continue."
"I was truly touched that Erin, on the other side of the world, should give me such a precious opportunity. The gift to learn through the Floret Scholarship was just the beginning. Such kindness and generosity has made me extra determined to build a successful sustainable business growing flowers people love."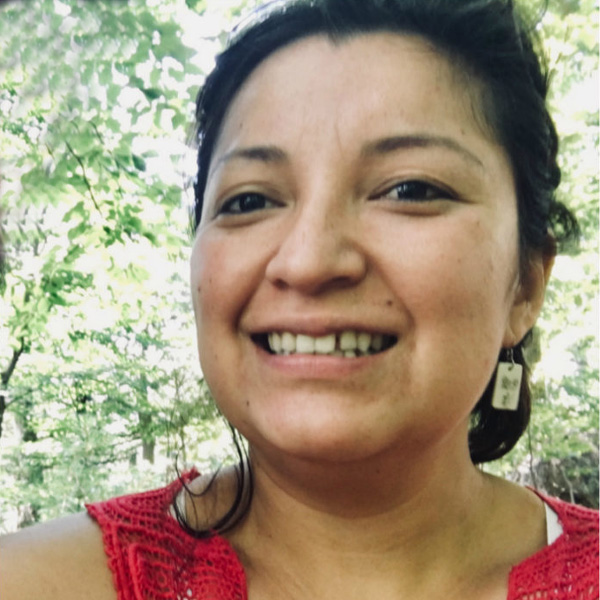 "The workshop helped me enormously. I am a beginner farmer and gardener, so having the fortune of winning one of Floret's scholarships opened the doors to many concepts and growing techniques that helped me minimize start-up costs."
"Before receiving the scholarship, we wanted to get serious about growing cut flowers on our vegetable farm, but we weren't sure where to start. The workshop really helped us with efficiency and timing. Having all the right ingredients made growing and selling a breeze."
"Thank you so much to Erin and the Floret Team for giving me such an amazing opportunity through this scholarship. It has truly changed the way I approach both my business and my life."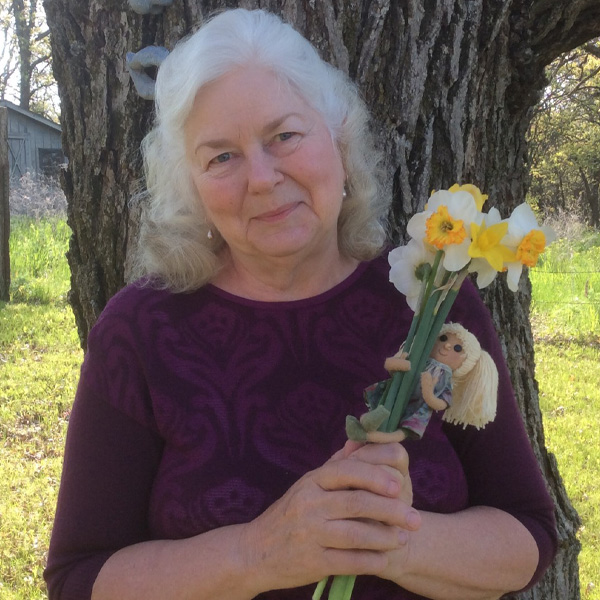 "Even after 45+ years as an organic grower, I have learned so much and continue to learn and grow. Because of the Floret Workshop, my dreams are becoming a reality! I'll soon be 73, with a lovely small business that gives me pleasure, profits and wonderful new friends."
"Winning the scholarship made us feel more confident right away. Floret reminded us how important it is to follow your heart and use your head to analyze things carefully. We saved so much time and money by avoiding mistakes. The workshop was simply terrific."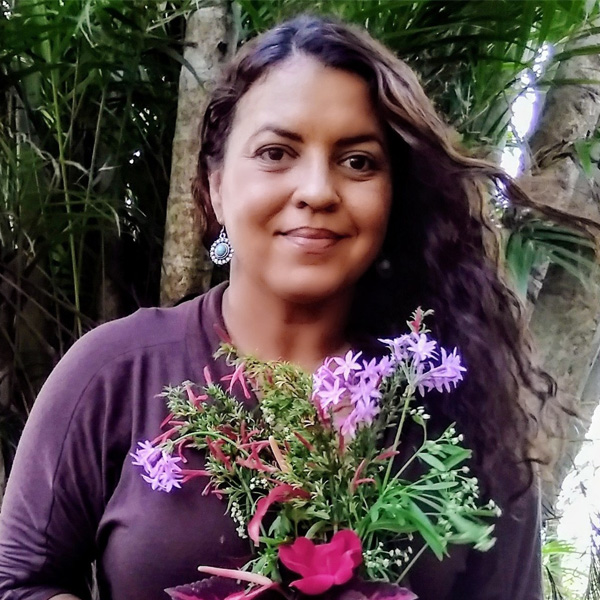 "Taking the workshop has been one of the best things that has ever happened to me. The Universe was giving me the opportunity of a lifetime. The workshop has given me access to a community of flower people and great support and encouragement."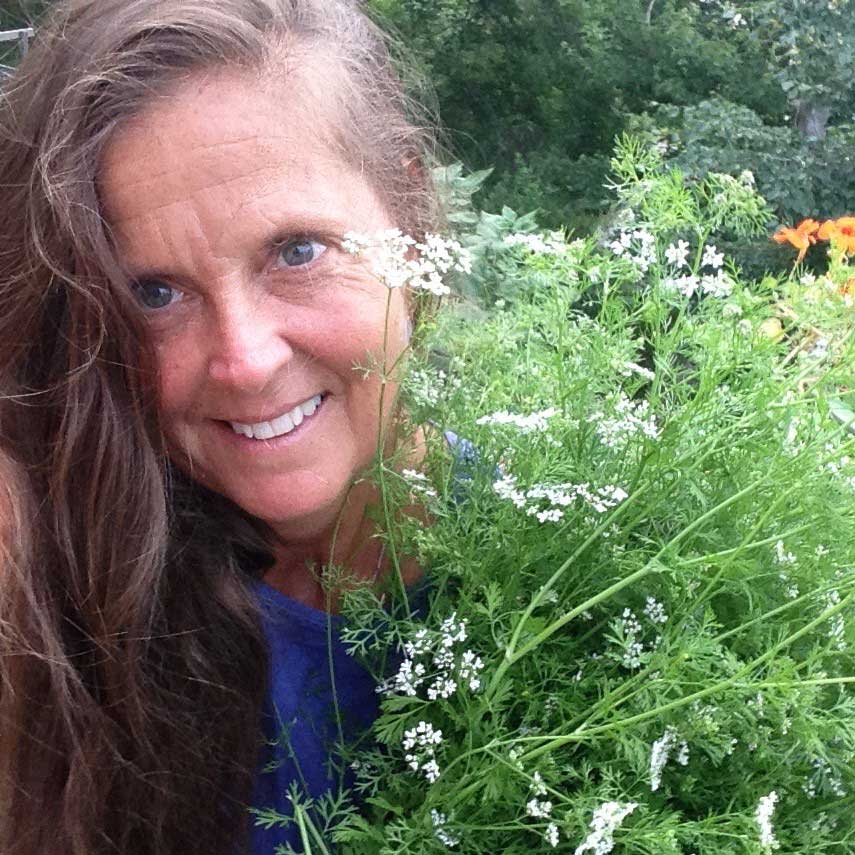 "After receiving a scholarship to the Floret Online Workshop, I can honestly say my life drastically changed. It was the catalyst to "living" and "believing" in the good again. The Floret Online Workshop has helped my dream literally come to life."
"I have better clarity of what direction the farm is heading, and a better roadmap of how to get there. I've also gained friends and peers through the workshop who are on a similar journey. We're all trying to change the world one stem at a time."
"Floret has inspired so many people, and being able to delve a little deeper into their success, strategies, and knowledge was like winning a golden ticket—but better! The positivity and encouragement from the Floret team and other participants were just what I needed."
"Winning the Floret Scholarship has been the highlight of my year is honestly an understatement. This scholarship traveled far and it shows how huge of an impact Erin and the Floret team have on people's lives—even if they are halfway across the globe."
"It would be no exaggeration to say that this course has changed our entire perspective and outlook on growing flowers. Erin doesn't gloss over the difficult parts, but really cuts through to the heart of what it takes to build a productive, thriving farm."
"I can truly say that getting a scholarship for this course has been one of the greatest blessings in my life. As a young urban woman with very little 'field cred,' no entrepreneurial experience, and no financial security, feeling that I was being given a chance to go for it, chase my dream, and make it happen has been pivotal."
"Being chosen for a Floret scholarship gave us a lot of encouragement. In each and every lesson we could feel the energy and passion of Floret and the Team passed to us. We also felt a lot of responsibility. The combination of these things made the scholarship so meaningful to us."
"The Floret Workshop was exactly what I needed. The way it is outlined made it super easy, fun, and addictive to learn. The most noteworthy for me, was learning the efficiency of the day-to-day tasks done at Floret. It's changed the way I think about and approach my business."
"The workshop was a game changer for me. It provided me with the confidence to grow as a business, and to grow on a personal level. It also offered me the encouragement, guidance, and insight to take my business to the next level."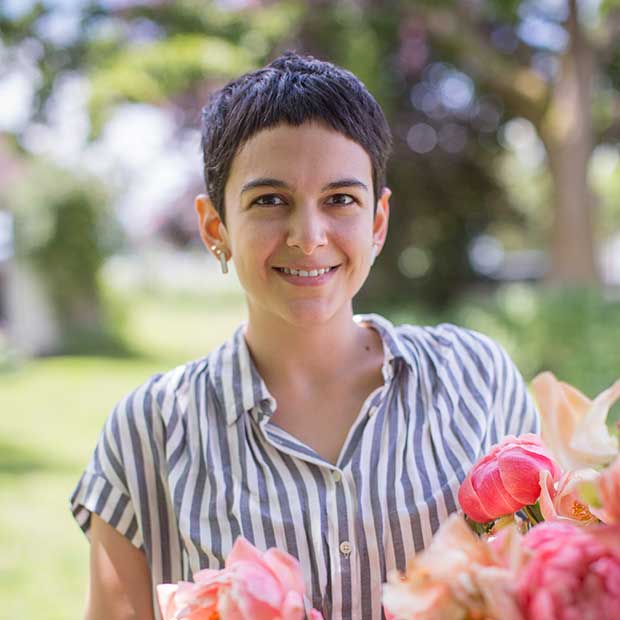 "Receiving a workshop scholarship was one of the most validating and exciting experiences of my florist life. Starting a new business is challenging, and can often feel lonely and never-ending. The workshop was a breath of fresh air—to be able to press pause, enjoy being surrounded by so much beauty, and learn some valuable skills."
"My business is very different now, thanks to the Floret Workshop. I know my strengths and I play to them. Sometimes I forget, and things get tense and stressful again, so I go back to what I learned from Erin, and I re-adjust."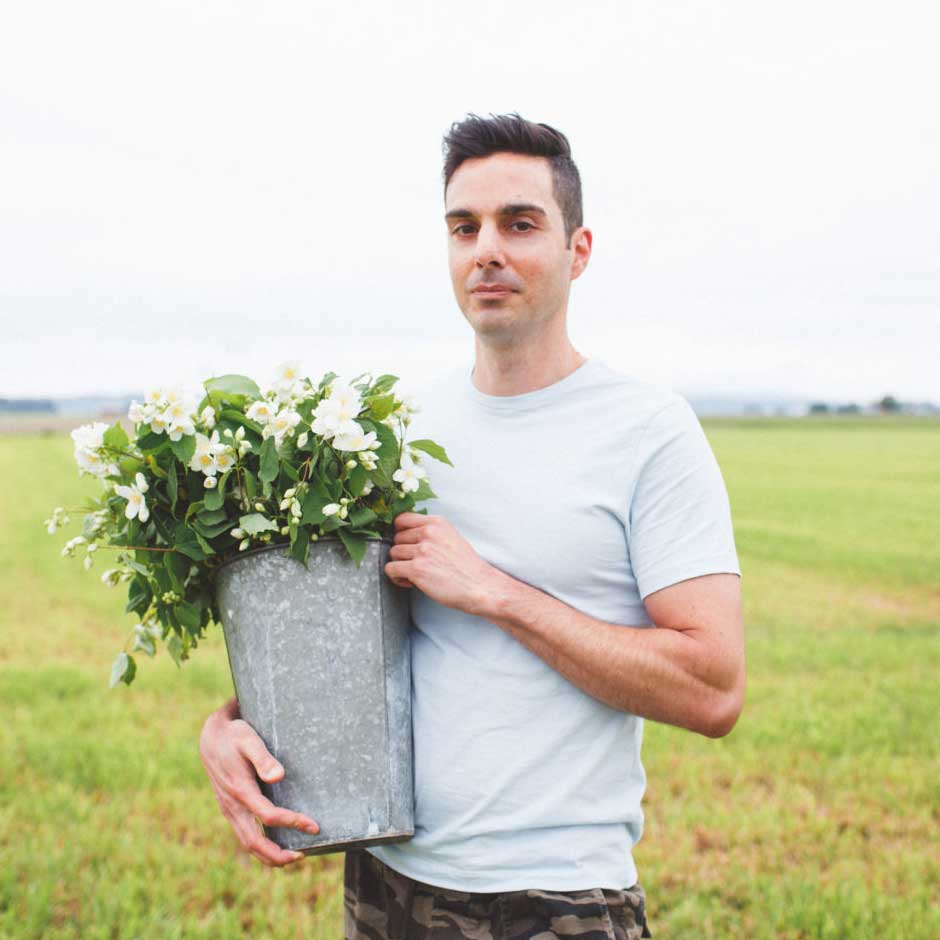 "The Floret Workshop was an inspiring, informative, and very well-rounded experience. I left with a newfound energy and direction. I look back on the workshop with such fond memories for the people I met, the warmth and guidance of the Floret team, and, of course, the flowers!"
"The wisdom, honest sharing, and care that I received at the Floret Workshop has contributed directly to me and my family being able to follow our hearts, and set out on the path to experience our dreams."
"Attending the Floret Workshop encouraged me to never give up on my passions. It also strengthened my desire to farm and give back to the community. My goal is to focus more on helping others and to give back the education and inspiration that was so kindly given to me."
"I left the workshop with much more than a little self-esteem. I headed home with a plan. In addition, I made lifelong friends with my peers that I will cherish for both support in my business, and in my personal life."
"The Floret Workshop experience not only provided tons of information, but also exposed me to other amazingly hardworking, driven, talented, and creative women who boosted my self-confidence and reinforced my hunch that I was indeed on the right path."
"Back home, I was much more confident about the ways of doing things on both sides of flower farming—in the field and in the design studio. It has been in the many little details that I've noticed Floret's tips popping out in my work all season long."
"I think everyone, should you ask them, takes a little something different away from the workshop. For me, it was self-discovery, on a multitude of levels. I will never be the same."
FOLLOW YOUR DREAMS WITH A LITTLE HELP FROM FLORET
Floret invites applications for scholarships once per year. Sign up to be notified about the next Floret Scholarship application opportunity.
Floret Online Workshop Scholarships
Floret invites applications for scholarships once per year.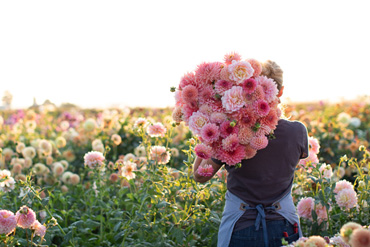 Sign up to receive notifications about the Floret Scholarship program.
Join Us
Join the Floret newsletter and stay in the loop on all the exciting happenings here on the farm
Close