I'm an avid dahlia collector and have grown more than 1,000 varieties over the years. Every season I trial dozens more looking for those with unique forms, subtle coloring, and exceptional growth habit. I buy tubers from a lot of different places and thought I would share some of my top sources for quality and unique offerings.
With so many gardeners in other countries looking for dahlia tubers too, I've also compiled a list of international sources that have been highly recommended to us over the years. Please note that, unlike the U.S. suppliers listed, I do not have any firsthand experience ordering from these companies, but they come with overwhelming praise from our readers.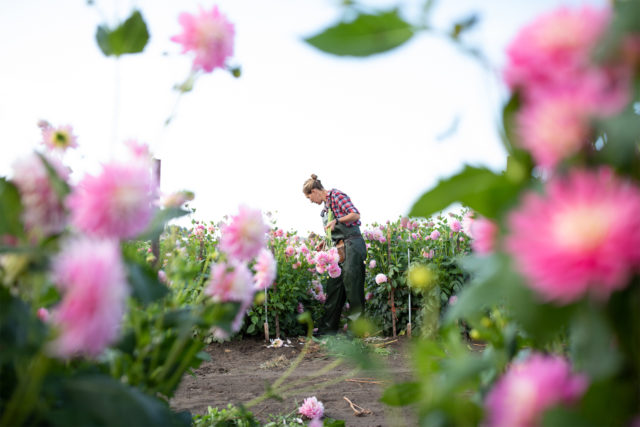 There is tremendous interest in hard-to-find varieties and rarely enough stock to go around. When shopping for dahlia tubers, please extend some grace to these committed small-scale growers. They are going above and beyond to make tubers available to gardeners and are trying their best to meet demand. 
I hope you find some exciting new treasures to add to your garden in the coming season.
DOMESTIC SOURCES
United States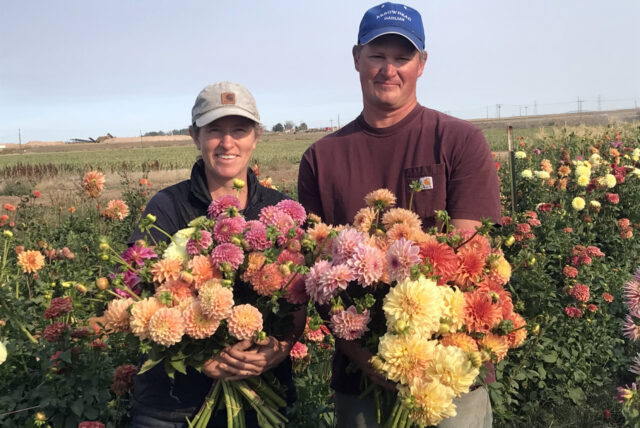 Arrowhead Dahlias
Hands down, Calvin and Julie Cook are the best dahlia growers I've ever encountered. This husband-and-wife team maintains a collection of more than 250 different varieties on their flower farm northeast of Denver. Calvin has been growing dahlias since he was a child and has honed decades of experience into a wonderful selection of super-high-quality tubers. He started Arrowhead in 2000 selling extra tubers, and he and Julie began selling cut flowers in 2003. Calvin's favorite dahlia is 'Colorado Classic', his dad's introduction. Arrowhead offers about 150 tuber varieties from their collection each year.
Please note: Arrowhead has decided to take a year off from dahlia tuber sales and will not sell tubers for the upcoming spring 2024 season.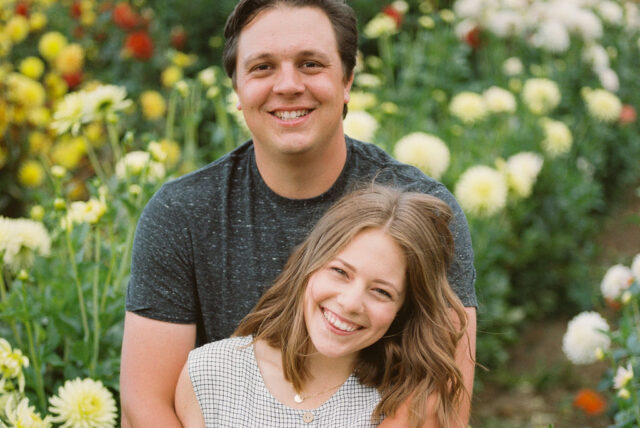 Connell's Dahlias
This long-standing company has wonderful service, a nice selection, and some of the highest-quality tubers I've ever ordered (and they always seem to tuck in a few extras). Shea and Lizzie Connell are third-generation dahlia farmers carrying on the family business started in the 1960s by Shea's late grandfather, Les Connell, who bred and introduced hundreds of dahlia varieties including the Tahoma series. They offer more than 230 varieties of dahlias in their online shop.
Crazy 4 Dahlias
This small farm just outside Washington, D.C. is owned and operated by John Spangenberg. John grows hundreds of varieties of dahlias and is currently working on breeding those that perform well in hot, humid climates. John has been growing and exhibiting dahlias for nearly 20 years and is an active judge for the American Dahlia Society. In his online shop, he offers more than 100 award-winning varieties for sale. New introductions are listed on their website.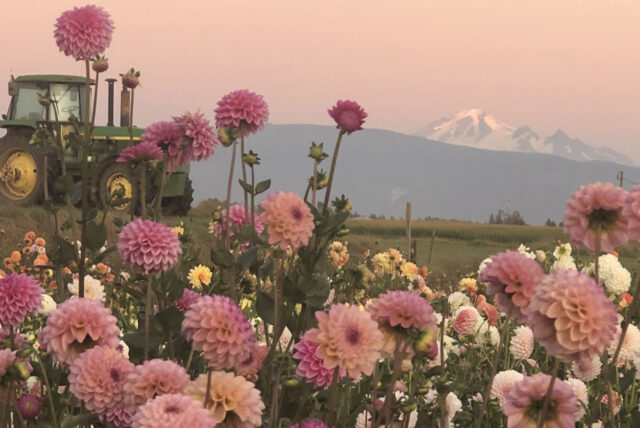 Dahlias by Julie
Owner Julie Vanderhaak started selling dahlia tubers in 2018. She specializes in cut-flower varieties but loves them all, offering a fantastic selection of 300 tubers, in a wide range of sizes, forms, and colors, including many hard-to-find varieties. The demand for her tubers is a testament to her quality and customer service.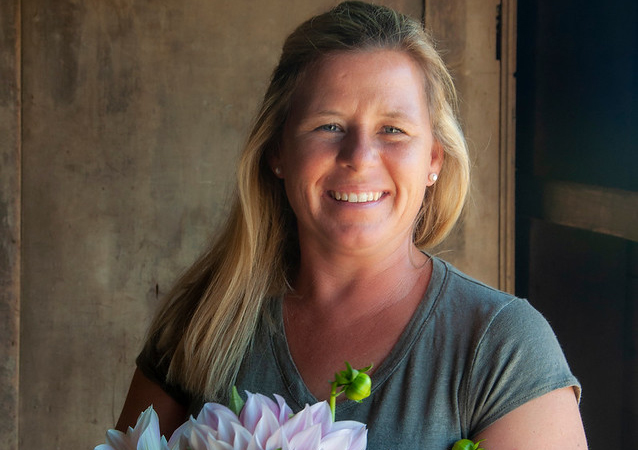 Dahlia Shed
This family-operated flower farm, established in 2008, offers dahlia tubers in bulk quantities for home gardeners and flower farmers. Owners Amy and Jesse Rodrigues grow more than 65 dahlia varieties, primarily ball and decorative types, focusing on those that have a long vase life and are in demand for the wedding industry. They sell cut flowers for weddings and flower shops and also operate a self-service stand at the farm 6 days a week. 
Delightful Dahlias
With two locations, this company offers more than 600 varieties and has great customer service. Owned by Neil and Nadine DeGolier and Don and Linda Jonasson, it has roots going back 60 years, when sisters Nadine and Linda purchased their very first dahlia tuber, 'Gerrie Hoek', as teenagers. Their love of flowers grew over the years, and about 25 years ago they started growing dahlias again. They focus on cut flower and show flower varieties.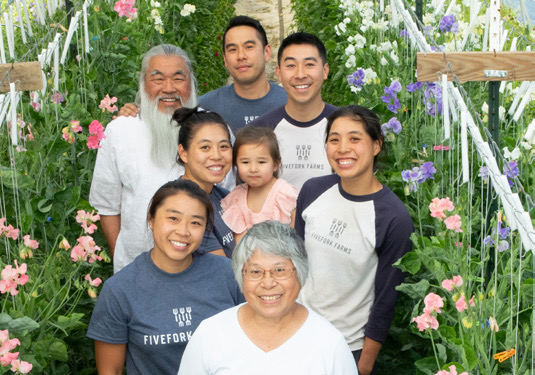 Fivefork Farm
The five Lam siblings operate their flower farm as a collaborative partnership and have been working for many years to build up dahlia tuber mother stock. They offer 100 varieties, specializing in cut flower varieties and those that do well for home gardeners. They grow more than 30,000 dahlias for their Dahlia CSA Program and for florists and event designers in the Greater Boston area. Tubers are grown sustainably and are available online.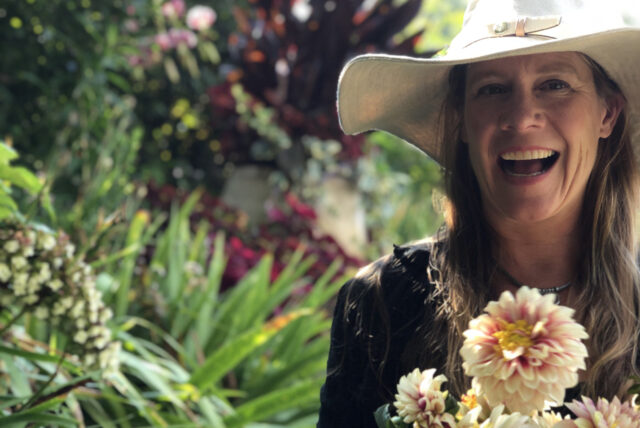 Goldenrod Gardens
In the mountainous northwest corner of North Carolina, horticulturist and garden designer Lee Hemmings Carlton and her husband, David Wimmer, trial and select the very best dahlia varieties for cutting and arranging, and offer a great selection of 100 to 150 varieties. Lee has been growing cut flowers for market since 2008 and selling tubers since 2016, and specializes in varieties for floral design. 
Lobaugh's Dahlias
This small family business, established more than 20 years ago, specializes in hybridizing new varieties as well as selling a nice selection of tubers in their online shop. They offer about 200 varieties of all types, with a focus on open-centered dahlias. Owner Wayne Lobaugh also introduces varieties from many of the top hybridizers from the northwest and across the U.S. New introductions for the current year are listed on the website. Tubers are available online. 
Santa Cruz Dahlias
In 2006 Kristine Albrecht reclaimed a weed-choked, fallow urban quarter-acre and started Santa Cruz Dahlias. She fed the soil and eventually planted more than 1,000 tubers. Her focus and passion are hybridizing new varieties. She has created more than 50, and all the names begin with her initials (KA). She's unique in that she develops varieties not only for dahlia shows but also for florists and designers. Kristine is on the board of the American Dahlia Society and has won awards for her varieties 'KA's Cloud' and 'KA's Khaleesi'. Kristine's varieties are available through Stonehouse Dahlias, Micro Flower Farm, Triple Wren Farms, and Darcy's Dahlias.
Kristine has been a huge inspiration to me on my dahlia breeding journey. If you don't already have her wonderful book, Dahlia Breeding for the Farmer-Florist and the Home Gardener, it's a must-add to your library if you're interested in dahlia breeding.
Her second book, Dahlias: Seed to Bloom: The Dahlia Grower's Companion, covers everything you need to know about growing dahlias, including soil preparation, planting in raised beds and containers, pests, common diseases and viruses, and growing dahlias in hot climates. The book also profiles nine dahlia growers from five continents who share tips and tricks for their particular climates.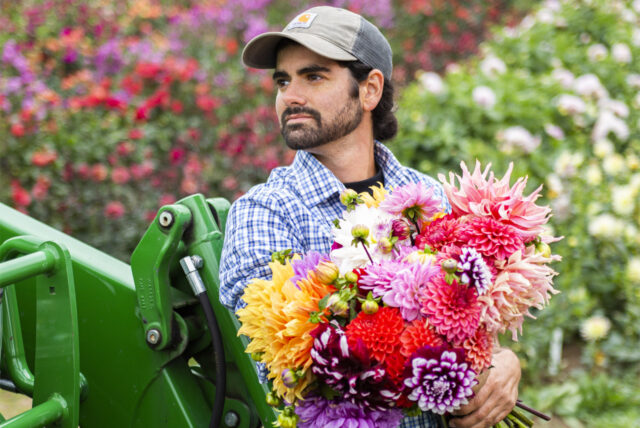 Summer Dreams Farm
Michael Genovese started Summer Dreams in 2015 and is now the second-largest grower of dahlias for tubers in the U.S., with more than 60,000 plants on 7 acres. He offers about 150 varieties, specializing in cut-flower varieties with long stems. Michael grew up on a farm, is passionate about the agricultural community, and is active in promoting the industry. His quality is fantastic, and tubers sell out fast, so sign up for his newsletter.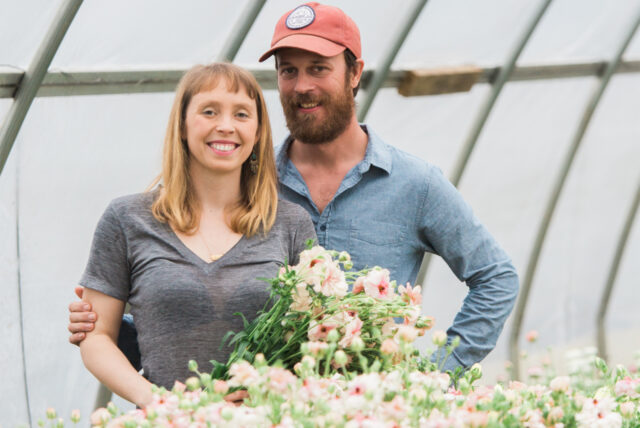 Sunny Meadows Flower Farm
Steve and Gretel Adams started Sunny Meadows Flower Farm in 2006, an urban flower farm just outside of Columbus, Ohio. They ship cut flowers to florists and designers nationwide, as well as tubers through their online shop. They grow more than 50 varieties of dahlias, focusing on productive cut-flower varieties with long stems in the colors sought by designers. Tubers are available in their online shop.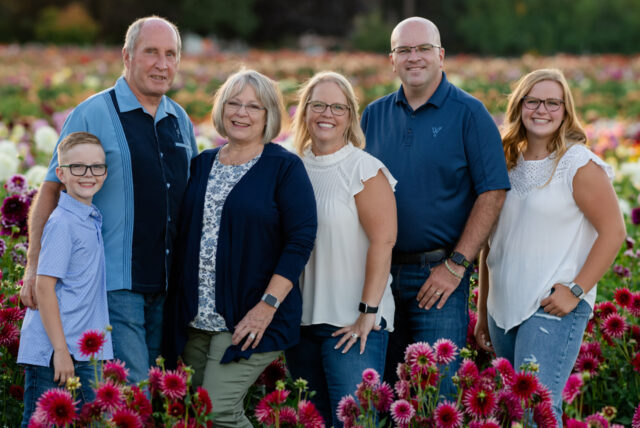 Swan Island Dahlias
This impressive operation, owned and run by the Gitts family, has been in business for more than 90 years and is the largest and leading dahlia grower in the U.S. In addition to offering some of the highest-quality tubers on the market, they go above and beyond with customer service and satisfaction. They offer more than 370 varieties, all types, with a special focus on cut flower varieties and their hybrids.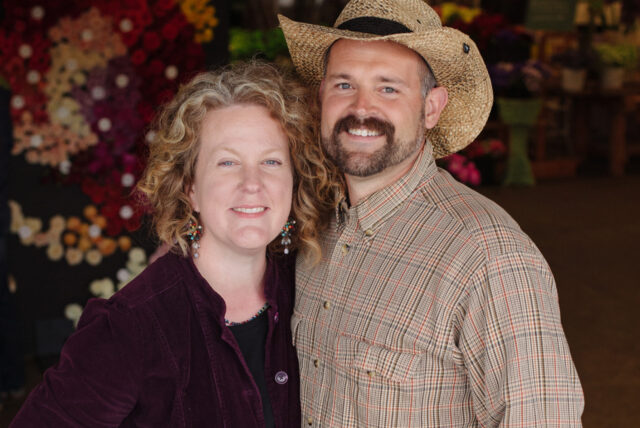 Triple Wren Farms
Our flower farming friends, Steve and Sarah Pabody, began farming in 2012 and grew almost 30,000 dahlia plants at their 20-acre farm in 2020. They have a great selection of more than 200 varieties especially suited for cut flower growing, including many of my tried-and-true favorites. They sell two lines: Dahlias for Cut Flowers in a Modern Palette and a Legacy Collection that honors local hybridizers by offering their varieties to a wider audience. 
INTERNATIONAL SOURCES
Canada
Au Beau Pré – Production St-Anicet
Roger Quenneville and Liliane Beaupré established their flower farm in 2005. Their daughter, Sarah Beaupré Quenneville, with a background in communications and marketing, joined the family business in 2020 to continue her parents' passionate work. On about 2 acres, the family grows 50 varieties of flowers, including 250 to 300 dahlia varieties in all shapes available on the market. They run a U-pick operation and offer on-farm bouquet sales as well as local flower subscriptions delivered to several drop-off points. Dahlia tubers are available in their online shop.
Connie's Dahlias
Connie and John Thompson offer more than 300 varieties of dahlia tubers produced on their flower farm, established in 2010. Tuber sales always include blush favorites 'Café au Lait', 'Castle Drive', and 'Sheer Heaven', along with many smaller pink blooms, and they specialize in smaller varieties: medium (B) size down to pompon types, with most in the popular small (BB) and miniature range. They are starting a breeding program to produce more of the sought-after varieties for the wedding industry and florists.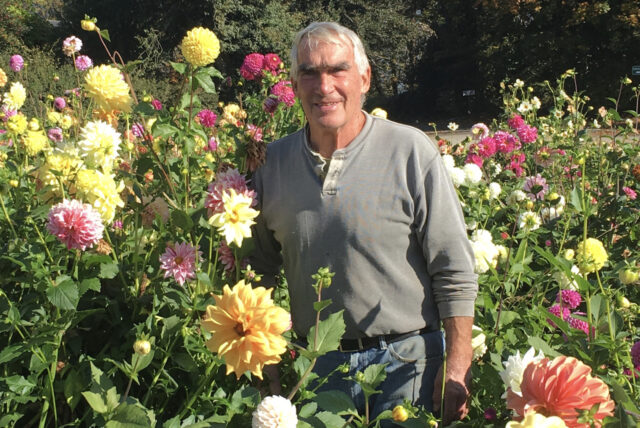 Ferncliff Gardens
In addition to its wide range of top-quality tubers, this company breeds many new dahlia varieties. Owners David and Sheila Jack, along with son Tony and daughter-in-law Angie, grow about 200 varieties in all types and sizes, with a focus on large varieties and cut-flower types. The family nursery started in 1920 and added dahlias in 1923. The breeding program introduces three to five new varieties, each named with the prefix "Ferncliff" or "Mission," to their listings each year. Tubers are available in their online shop.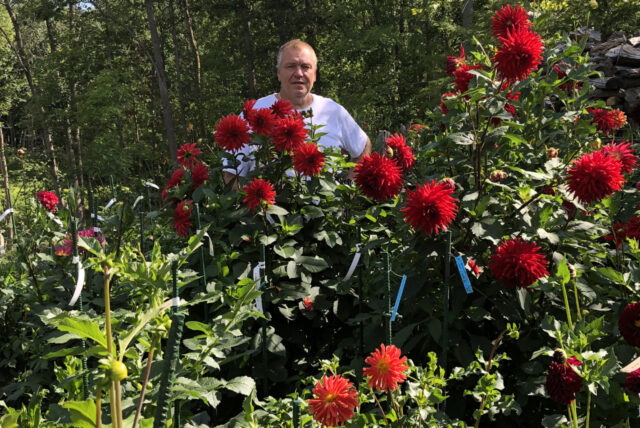 FGL Dahlias
Husband and wife Francois Lefebvre and Guylaine Beaudoin have been growing dahlias since 2005 and offering tubers for sale since 2007. This is a smaller growing operation that emphasizes variety and specializes in show dahlias as well as cut flower types. They sell cut flowers locally and began a breeding program in 2009. Francoise and Guylaine grow about 800 varieties of dahlias, with about 400 available in lower quantities as tubers, so they ask that customers order early in the season. FGL Dahlias also ships internationally.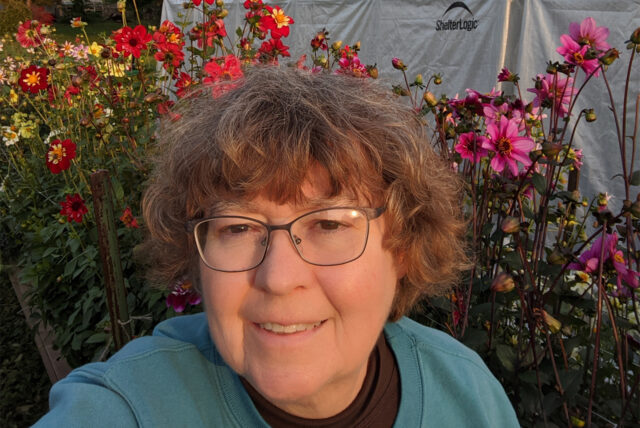 Oakridge Dahlias
Owner Marian Jean has been in business since 2013 and has honed her focus to about 300 varieties, primarily ball, pompon, and formal decorative types, as well as open-centered varieties for pollinators. Oakridge started when Marian wanted to find the 'Jessie G' dahlia to grow in a pot as a birthday gift for her mother, whose name is Jessie G, and she realized just how many dahlia varieties there are.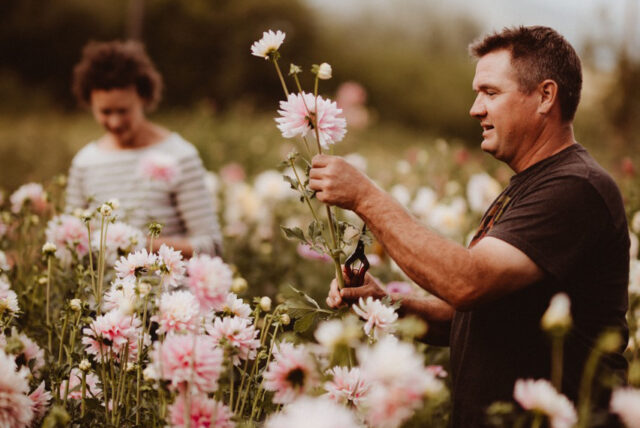 Stone Meadow Gardens
Sarah and Carl Kistner have been working in the cut flower industry for more than 20 years. They grow more than 100 dahlia varieties, with about 70 available for sale each season. They focus on cut flower varieties and select those that will perform well for gardeners and farmers in their colder Canadian climate. They use organic and regenerative growing methods on approximately 2½ acres and put great care into nurturing the soil. Tubers are available in their online shop.
All Other International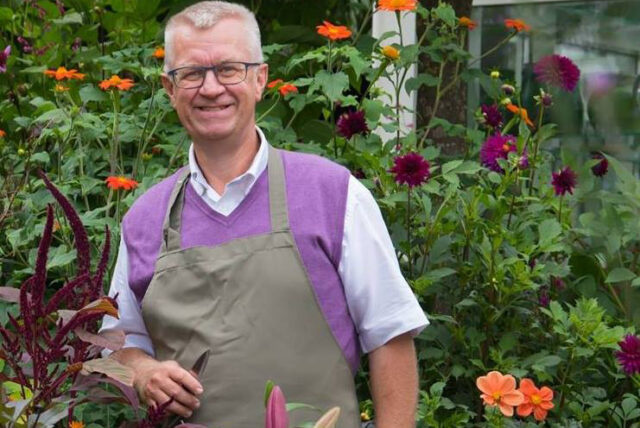 Claus Dalby
In Denmark, Claus Dalby's many garden books and television show appearances have made him a household name. Described as "Scandinavia's Martha Stewart," he has developed his own line of garden supplies, including a beautifully packaged line of dahlias, bulbs, seeds, and plants. He doesn't sell direct to consumers, but the dahlia varieties he selects are sold in garden centers in Denmark under his recommendation. Three of his favorite varieties are 'Thomas A. Edison', 'Eveline', and 'Lilac Time'. 
FAM Flower Farm
This two-family, two-farm operation was brought together by Marlies Weijers and Linda van der Slot, who have been friends since they were 12 and both married growers. They have been growing dahlia tubers—along with tulips and daffodils—for more than 30 years and produce 250 different dahlia varieties, specializing in exclusive varieties, dinner plates, and the 'Jowey' varieties. They offer about 80 different varieties each season. Their book, The Joy of Dahlias, is a great addition to any grower's library.
Loukykvět
Karolína Hábová and František Hába are working to revive their country's long tradition of cut flower growing, which was all but destroyed during the Communist era. They grow about 100 varieties, trialing and adding new ones each year. The couple specializes in cut flower varieties and sells cuttings, not tubers.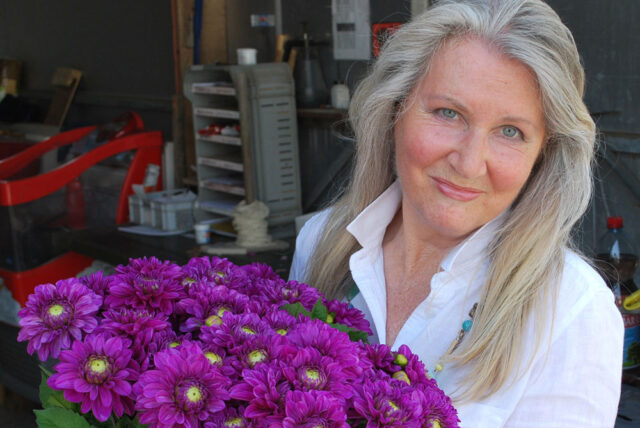 Rose Cottage Plants
Anne and Jack Barnard opened Rose Cottage about 25 years ago and offer around 200 varieties of dahlias to gardeners, cut flower growers, and garden designers. Anne is a member of the Royal Horticultural Society's Dahlia Forum, and the couple travels regularly to Holland to visit dahlia breeders and suppliers. They have introduced a number of new varieties from there into the U.K. market. During the growing season, they hold Dahlia Open Weekends at the farm. Tubers are available online.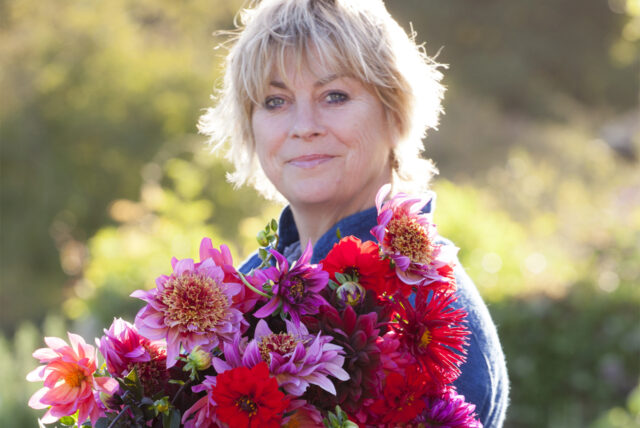 Sarah Raven
Famed British gardener Sarah Raven offers more than 160 dahlia varieties—including 'Perch Hill', named for her well-known Perch Hill Farm, a trial garden and education center in East Sussex—as well as several gorgeous dahlia collections. All of these varieties have been trialed at her farm and carefully chosen, and the website includes detailed information on each one. All tuber orders are sent with a copy of Sarah's growing instruction booklet. Photo above © Copyright Jonathan Buckley.
Zeeland Dahlia
Frans Sturm celebrated his company's 50th year in business in 2020. When he was 15, his grandfather gave him eight dahlias. The following year he bought 23 more; a year later, 300. By then, he says, he was addicted, and he is happy to share his experience with dahlia enthusiasts. Zeeland offers 200 dahlia varieties, and Frans selects varieties each year for vigor and beauty.
I know there is a growing demand for dahlias tubers all over the world. If you have a recommended source that you love and trust, please share it in the comments below. Or, if you have a favorite variety that you think I should add to our collection, I'd love to hear about it!
---
Please note: If your comment doesn't show up right away, sit tight; we have a spam filter that requires us to approve comments before they are published.
Floret only lists companies and products that we love, use, and recommend. All opinions expressed here are our own and Floret does not offer sponsored content or accept money for editorial reviews. If you buy something using the retail links in this post, Floret may receive a small commission. Thank you for your support!