A few years ago, while we were deep in the process of designing the new farm, I reconnected with an incredible 96-year-old rosarian named Anne Belovich and she invited Becky, Nina, Jill, Chris and I to come to visit her garden to draw inspiration. Little did I know that that experience would spark such an important turning point in my life.
I wrote a four-part series about the amazing experience. The first part is about how I originally met Anne and the creation of our rose garden here on the farm. The second part is about how we're helping to preserve her extraordinary collection of roses and the process we used to propagate some of her rare treasures. In the third part, I share my favorite sources for rare, hard-to-find varieties. And the fourth part is a wonderful interview with Anne that will leave you in tears—she was one of the most inspiring women I've ever met. 
After Anne passed away, I went searching for more information about rose preservation and discovered one of Anne's good friends, Gregg Lowery. He holds the largest private collection of roses in the world and is a generous wealth of information. 
Gregg and I became penpals, and after many inspiring conversations, he invited me to come visit his garden and adopt a large collection of his roses to help preserve them for future generations.
You can read a wonderful interview with Gregg here and learn more about his foundation, The Friends of Vintage Roses.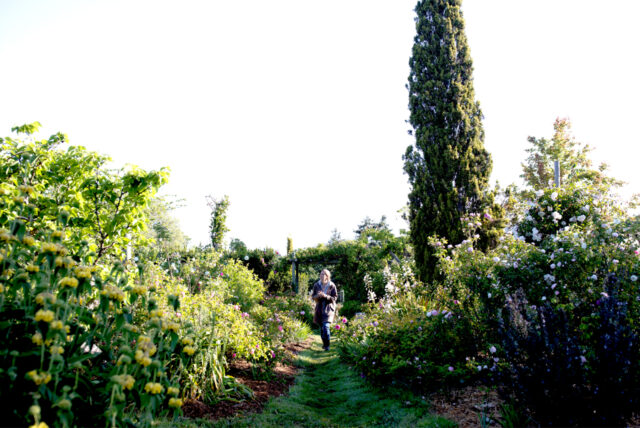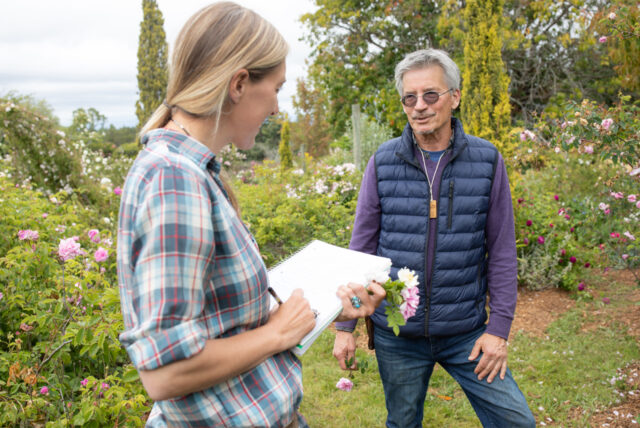 Through our many conversations, I learned that the Old European roses were in desperate need of a revival. These historic varieties have a long list of exceptional qualities, including cold tolerance and the ability to thrive in harsher climates.
Gregg shared that because the Old European roses are no longer being grown in botanic gardens or plant collections that are open to the public, very few people have ever experienced their beauty firsthand so they've fallen out of favor.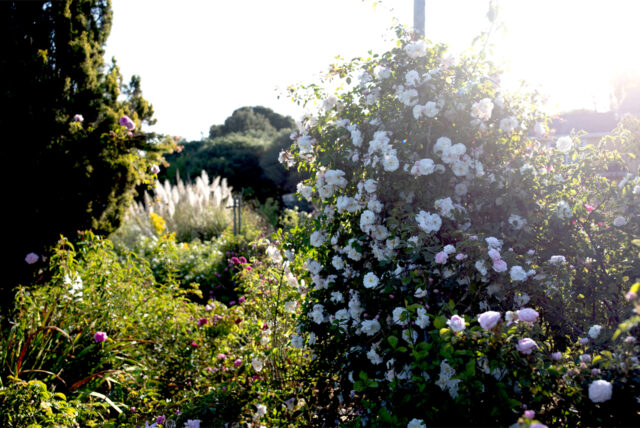 Part of the adoption process was that I agreed to take all of the varieties within each collection of roses I signed up for, not just the ones that I wanted.
By adopting an entire collection, you are ultimately becoming a gardener for the world (versus just a private collector) by taking on the responsibility of preserving that entire group of plants for future generations. 
Before officially adopting this collection, I spent a long time thinking about it and finally made a pact with Jill, Nina, and Chris that we were going to take on this special project together. 
In total, we've committed to care for 745 old rose varieties and the classes that we're adopting are Hybrid Musks, Albas, Centifolias, Damasks, Eglantines, Gallicas, Hybrid Chinas, Mosses, Spinosissimas, and the older David Austins. 
It's been a year since we brought the first batch of plants back to the farm and so far they are doing very well. Rather than planting them into the gardens right away, we have decided to pot them up into large containers with really good soil and grow them on until all of the varieties arrive and are accounted for.
This process will probably take another 2 years and while it's hard to not be a little impatient, I think the extra time it's giving us to prepare is a huge blessing. Something this important should not be rushed. 
Not every collection is nearly as large as the one we're adopting, but because we have the space and support we are able to take it on.
I still have so much to learn about roses and some days I feel a little out of my depth, but what better way to learn than by diving head-first into a project like this.
I am so grateful for the generosity that both Gregg and Anne have shown me and can't wait to get to know each one of these incredible old roses up close and personal and begin the process of documenting them in earnest.
As this project continues, I will be sure to share regular progress reports.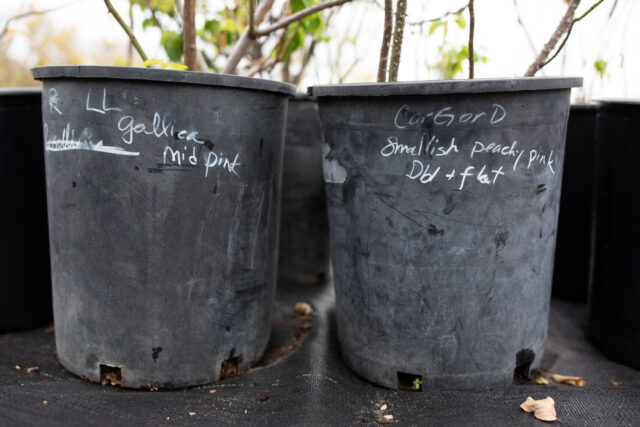 To learn more about how you can help preserve a collection of old roses, be sure to visit The Friends of Vintage Roses website to read about their curator program. If you don't have the ability to adopt a collection yourself, you can always make a donation to help support their work. 
If you are interested in adding any rare or heirloom roses to your garden, here's a full list of my very favorite mail-order nurseries here in the States that specialize in preserving these antique treasures.
One of the best nurseries I've ordered from is Rogue Valley Roses and they have generously offered to sponsor a giveaway for five Floret readers. Each winner will receive a $100 gift certificate for rose plants.
To enter to win, please share your favorite rose variety and why you love it, or a variety that you hope to grow in your garden this season. This giveaway is open to U.S. and Canadian residents only and winners will be announced on May 30.
Update: A big congratulations to our winners: Kat Fitchett, Charlene Scott, Robin Goodman, Jackie B. and Shannon Schiavone
---
Please note: If your comment doesn't show up right away, sit tight; we have a spam filter that requires us to approve comments before they are published.