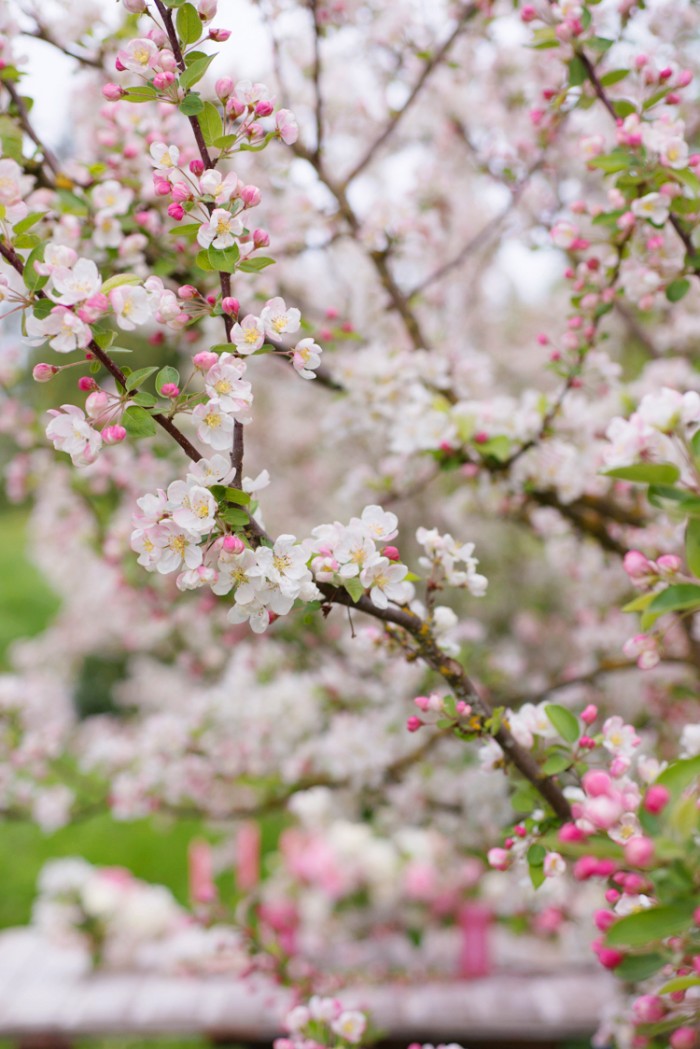 There are little windows in time, fleeting flashes, that if not fully embraced are lost for another season.
The garden has helped me learn the art of seizing these brief moments of magic like no other teacher. Lily of the valley comes and goes before you've had a chance to really soak in its heavenly scent, sweet peas are here for a mere 6 weeks and lilacs, ten days if you're lucky! Flowering crabapples are even more fleeting.
A few years back I planted a row of the French variety named 'Everest' along the driveway. It not only puts on the most sensational show in April but is also loaded down year after year with glowing cherry sized fruit through Christmas. The best part of all? It's completely disease free. If you need a great landscape tree, this beauty is for you!
In honor of this once yearly floral explosion, my dear friend Georgianna Lane zipped up from the city and photographed all of the beauty for you to enjoy!
The roses were sourced from my favorite grower in Oregon, PeterKort . The rest is all from my garden. How wonderful it is to finally be able to walk out my backdoor and have such bounty to work with!
p.s. If you need a little more beauty in your day, head on over to The Seasonal Bouquet Project and see our newest entries!