On Tuesday, February 11th, more than 200 guests came from near and far to celebrate the release of the new Floret book, A Year in Flowers at Christianson's Nursery & Greenhouse in Mount Vernon.
We couldn't have asked for a more beautiful setting and gracious crowd to help celebrate the release of this new book. 
I absolutely loved having the chance to meet each and every attendee, and to sign and personalize copies of A Year in Flowers. I loved hearing so many personal flower stories.
It was so great to have the team all together in one place. Susan and Christine came in from out of state and our book editor Julie Chai flew up from California for the day. After working with Julie for more than five years and logging countless hours on the phone, we finally met in person at the party. Having written two books together (with a third on the way) I can say for sure that none of these projects would have been possible without her her wise counsel and steady support.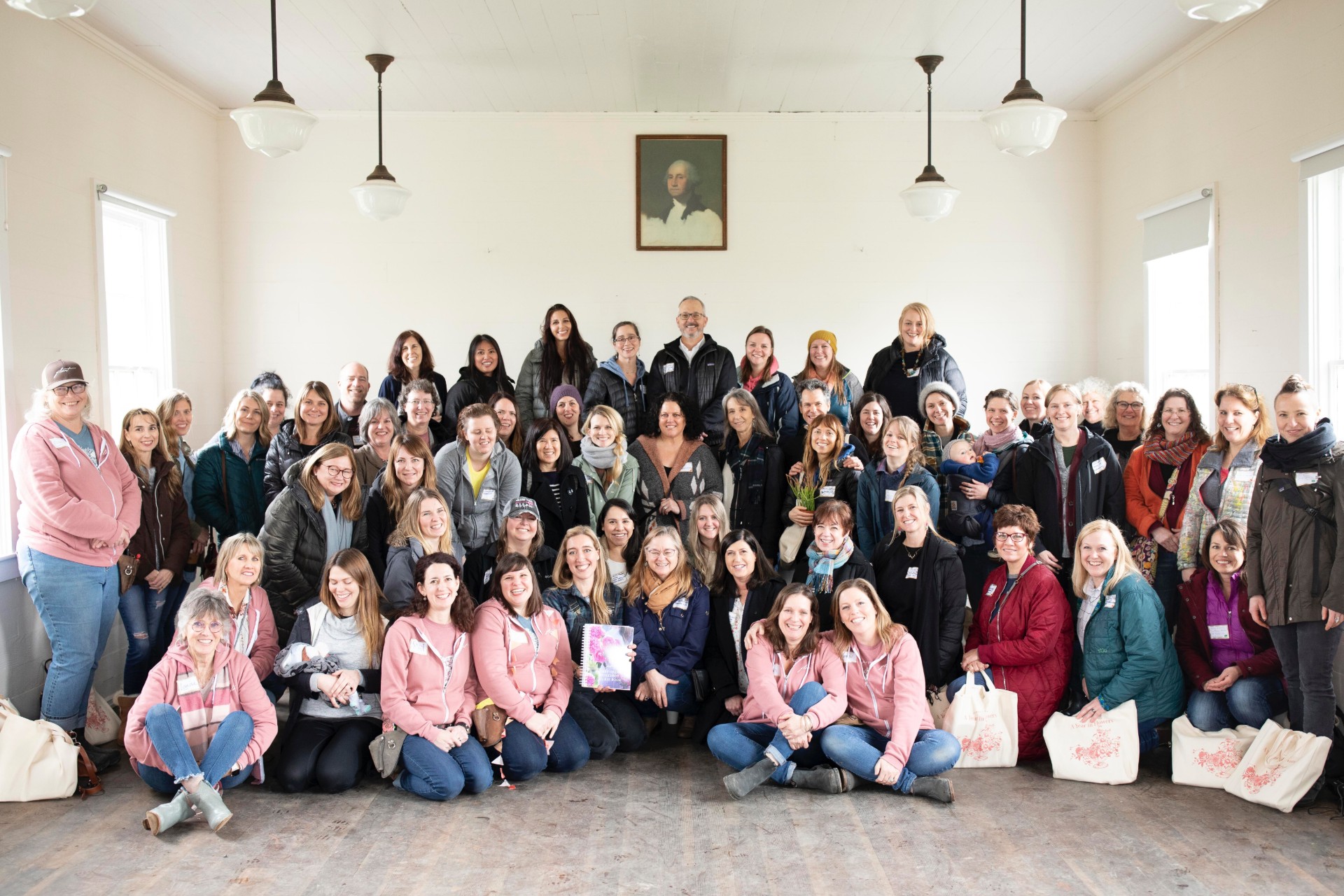 But the biggest highlight of the day was being greeted by more than 50 Floret Online Workshop students and alumni at the event. Some came from as far away as Connecticut and Iowa! Seeing the community of flower friends that our workshop has helped to build online, and in real life, has been so incredible. 
Other highlights of the party included being surrounded by fresh blooms grown by our flower friends at 3 Porch Farm and Alm Hill Gardens. Attendees also got to enjoy beautiful flower-themed cookies by Jenny Cookies, cupcakes by Stanwood Cupcakes, snap photos in our photo booth, and shop our first-ever Floret pop-up shop, which was tucked in amidst the beautiful plants offered by our friends at Christianson's.  
After corresponding for years via Instagram, email, and text messages, I finally had the opportunity to meet Mary Heffernan of Five Marys Farm. Mary took over my Instagram account for the day and shared highlights from the party through stories.
The event left me feeling so inspired and more hopeful than ever for the future of the seasonal flower movement. I'm so excited to show the world what's possible using local, seasonal flowers.
It's also thrilling to see all the wonderful press that A Year in Flowers has received so far, including a profile in the February issue of Vogue, a mention in Country Living and Martha Stewart, an interview on The Flower Podcast, and a monthly Artist-in-Residence feature in Victoria. 
I am absolutely blown away by how many Floret followers have already written about the book on blogs, shared about it on social media, sent me the sweetest emails, reviewed it, and sent such encouraging messages. We've been sharing some of our favorites in our Instagram Stories, so please keep them coming!
Your support and enthusiasm has been overwhelming and I really can't thank you enough! I wish you knew how much it means to me and how grateful I am for all of your support. It is such an honor to be able to write another book and have it end up in your hands.