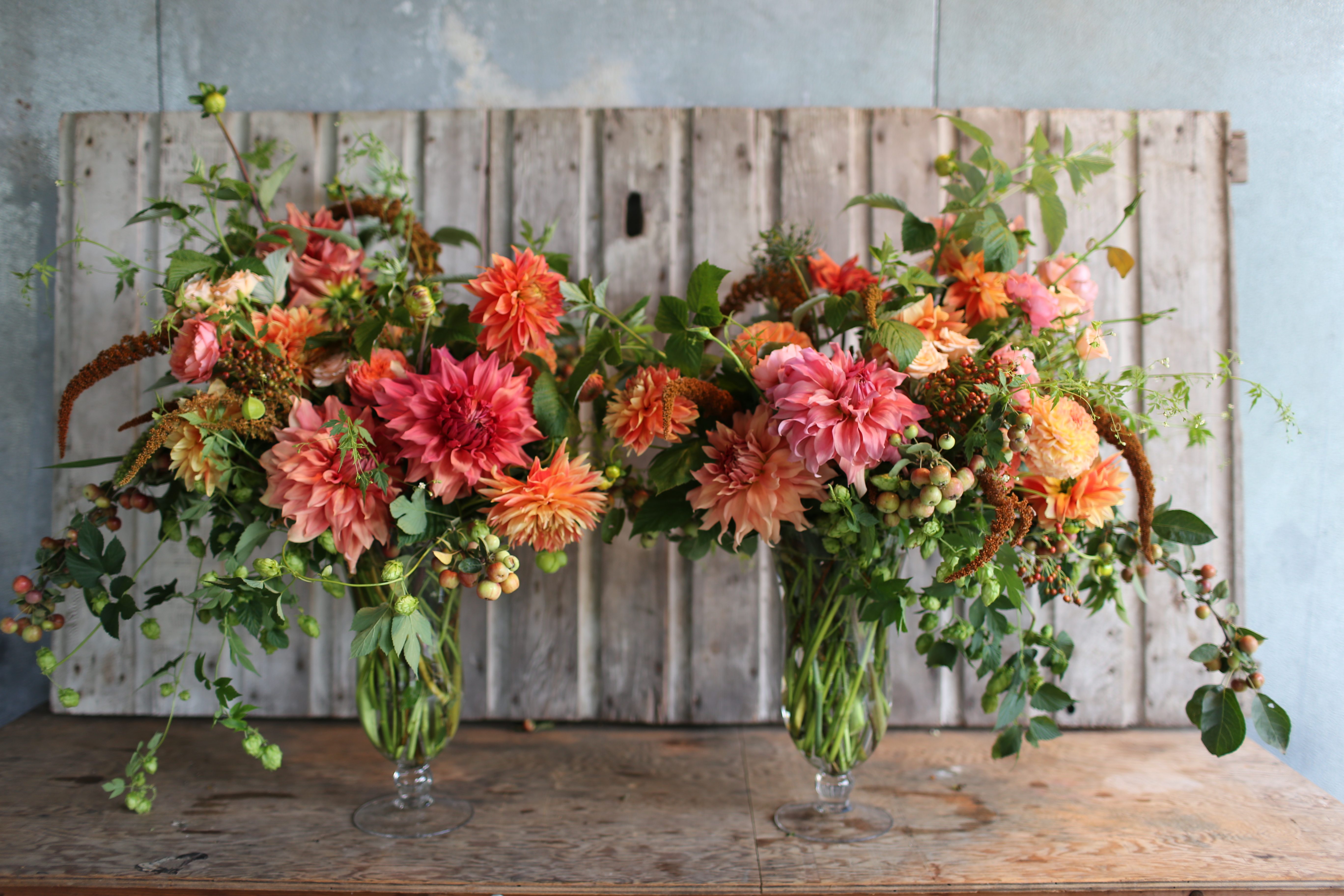 Another beautiful blur of a week. It went by so fast I almost missed it. Big news and updates coming soon so if you're not already signed up, be sure to get on our newsletter list to get the full scoop.

These big guys were created for a wedding this weekend and included: hops, crabapples, dinner plate and regular dahlias, rose hips, amaranth, raspberry greens and love in a puff vine.

If you can manage to squeeze a little flower time in this week, I'd sure love to see what you create.
To join in the project, simply make up a bouquet using seasonal flowers, snap a photo, post it somewhere on the internet and then leave a link to it in the comments section here. If you're on Instagram, you can use/search the hashtag #seasonalfloweralliance for even more flowery goodness all over the world.