This is the part of the planning process where things can get a little frustrating. If you're anything like me, then your "need list" is still much longer than what you actually have room for. Trust me, I know this predicament all too well.
Most people are surprised when they find out that our farm is only two tiny acres. Yes, you read that right – just two. And after years of trial and error we have figured out how to cram an insane amount of flowers into this postage stamp sized farm.
One of the tricks is spacing plants more closely than what most seed packets, and planting instructions, recommend. Closely spaced plants require less water and less weeding, which in turn will give you more time to cut and enjoy your flowers.
In the planning kit, (which you can get for FREE if you preorder the book ) I have shared the plant spacing regimes that we use here at Floret, and the most common varieties we use each one for. It should help you get an idea of how to lay out your garden beds for maximum production, depending on what types of flowers are on your wish list. I also created a sample cutting garden plan, using inexpensive and easy to grow varieties, which I hope will give you some inspiration if you're feeling at all stuck.
With your measurements in hand, it's time to pencil out what you want your garden set up to look like. First, determine how long the beds and paths are. Once that is established, you will easily be able to figure out how many plants you can fit into your plot, depending on what spacing you plan on using.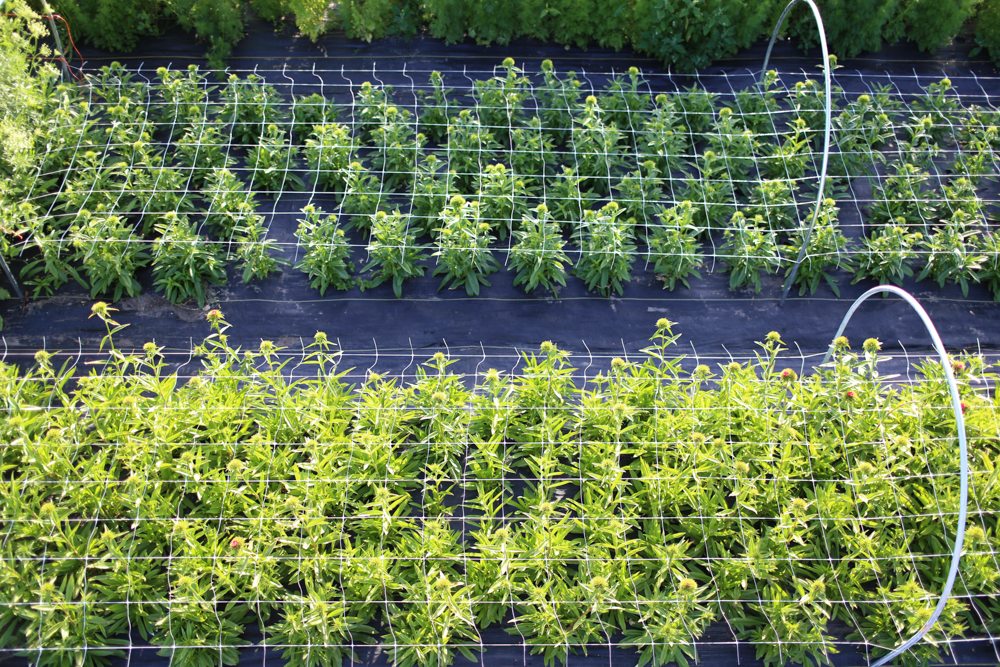 For example, I can fit a whopping 66 plants into a little 10-foot-long bed when I space them 9 inches apart. You can read an in depth explanation of the process here: How-To Grow More Cut Flowers Than You Ever Thought Possible
Don't fret if this part takes some extra time and focus! You're probably going to be doing a lot of erasing and refiguring, so use pencil and start over as many times as you need to. It always works out eventually; you just have to stay at it.
Once you know what your space looks like and how many plants you can actually squeeze in, it's time to reexamine your wish list and narrow it down even more if needed.
Tomorrow we're going to take our garden plans, review them, and then create a seed sowing schedule to follow.